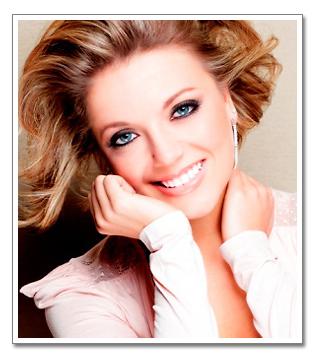 Chiropractic student Chandra Burnham was recently crowned Miss South Dakota 2011, and was recently seen competing at the 60th anniversary of the Miss USA pageant 2011, held at Planet Hollywood Resort and Casino in in Las Vegas.
At age 23, Burnham is currently studying to be a Doctor of Chiropractic at Northwestern University of Health Sciences in Bloomington, Minnesota, and is a recent graduate of South Dakota State University.  In addition to preparing for the 2011 Miss USA pageant she has been investing her time with the American Cancer Society, Children's Miracle Network, and the Special Olympics.  She also created a platform for young children to have an opportunity to dance and perform in professional venues to help boost their confidence and potential.  The Miss South Dakota title meant more than a crown and publicity for Chandra. It also meant a window of opportunity had opened for her to achieve some of her other goals in life – including promoting her passion for chiropractic care. It is a career that will certainly make her stand out among her peers and other pageant contestants.
These days, she is hitting the books with the same determination that got her the reigning crown at her last pageant. "Your reign in pageants is only a year … but with chiropractic you also get to reach out to a lot of people [for much longer than just a year]. I don't think you can beat that feeling; I think it's going to be even better than winning a pageant," she said.
Chiropractic care had already made a huge impact on her life – it had helped her overcome a debilitating knee problem she had suffered from for years; a problem that had restricted her from enjoying her favorite hobbies such as running. After countless medical visits, Chandra remembers she could not find relief until she found a chiropractor.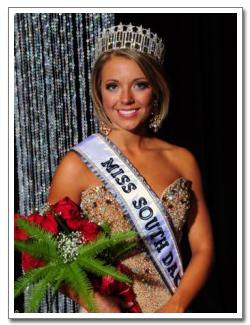 "He (the chiropractor) took the time and examined [my knee], did some adjusting on it and some tweaking here and there, and it's never felt better or worked better," she said. "It hasn't gone out on me in over three years … the pain was excruciating and now it's completely gone, I was so amazed."
From 2008-2010, Chandra was able to soak up more inside knowledge about the profession by working alongside the two chiropractors in Brookings while also preparing for upcoming pageants.
"As that first patient came in, I saw them get better, treatment after treatment, to the point where they were completely healed," she said.   Those two years proved to be the reinforcement she needed to decide how she would spend the rest of her professional life.
As a doctor of chiropractic, Chandra wants to help others the same way.  She plans on focusing her career on sports injuries – women and children in particular – through chiropractic care.
 If your experience is similar to Burnham's, and you've had countless medical visits that just never 'fixed' your health problems, you can call Georgia Clinic of Chiropractic for a complimentary consultation.   We've been able to successfully help patients with a wide range of health problems, from back and neck pain, to knee and shoulder pain.  We are the first chiropractic clinic in the Augusta area that is able to use technology previously utilized by NASA engineers  to treat areas of the body other than the spine, such as the knee or the foot.  If your condition is out of our scope of services, we will research who the best professional would be for you.  Either way, don't let your health condition stop you from achieving and doing the things you used to do in life.
---
Georgia Clinic of Chiropractic is conveniently located off Furys Ferry Rd in Martinez, Georgia and provides quality chiropractic care to the Augusta, Martinez, and Evans communities.  To schedule an appointment, call (706) 814-5053 or schedule an appointment online at www.georgia-clinic.com.