1. My mom bought me a great pair of touchscreen gloves on clearance.  She liked them so much that we went back to the store to get another pair for her.  The irony? She uses a cheap-o TracFone that is most definitely NOT a touchscreen.  In fact, it is still possible to count the number of pixels on her screen.  It also makes a loud beeping noise when you press the keys (this really annoys me).
2.  I'm headed home today for Easter. My mom isn't even going to be there as she is in Texas for one of my cousin's wedding. My aunt, uncle, grandma, mom and 13-year old cousin were driving down there.  I can almost guarantee that my uncle will have to drive 95% of the whole trip.
3. Since I am on a roll, here's another about my mom.  She called me to tell me about a news story she heard about people stealing other people's tax returns.  The perps just get a copy of a victim's W2 form and file for a return to go to his or her bank account before the victim attempts to file.  She then went on to laugh about how disappointed they would be if they received my tax return. Yeah, I didn't get very much money this year.
4. I called Matt at 8:30 p.m. on Wednesday night.  And we talked for 12 minutes before he had to go because he was falling asleep. It wasn't even 9 o'clock.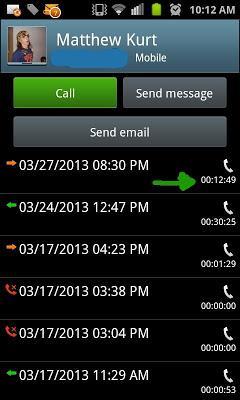 5. I'm taking my bike home this weekend with the high hopes that I will be able to ride on Sunday morning.  Cross your fingers but it is supposed to be in the 50s! 
Have a great weekend!