Let's go back to the summer of 2011… Lars and I had spent two crazy but beautiful weeks in Ukraine and were on our way to Romania, which is without any doubt the favorite country of my future husband. And I was curious and excited to explore yet another new country.
On a hot summer's day, we decided to visit Brasov and its Black Church. Lars was happy and impatient to go back to one of his favorite cities. I on the other hand, didn't feel well; I had woken up with a cramp in my left leg, which made it difficult for me to walk. I was worried and a bit confused, not knowing where the pain came from.
Lars had described Brasov as a charming town, with cobbled streets and old houses. When we arrived there, all I saw where big lanes with lots and lots of noisy cars and huge, ugly apartment buildings. I started to wonder why Lars felt so attracted to all this and my disappointment grew as it took us forever to find a place to park the car. When we got out, the summer heat seemed to beat me down; I struggled to walk and I started to sweat profusely.
Finally, we arrived at the beginning of a shopping street. I sighed; I don't like shopping and I hate shopping streets with a passion, especially when they are very crowded. Which was the case at that particular moment. Lars assured me that at the other end of the street the Black Church was located, but I simply had enough of it all, the heat, the pain, the crowd… I turned around and went back to the car, proclaiming my hate for Brasov. Lars and I were both disappointed, but for very different reasons.
By the way, the pain in my leg turned out to be the beginning of a pulmonary embolism. By the time we were in Slovenia, I ended up in hospital and it took me 2 months to heal again. Anyway, luckily for us, I decided to give Brasov a second chance. In May 2015, I was in better shape and ready to discover this town. This time, temperatures were mild and we easily found a place to park our car. And we were only a couple of footsteps away from the Black Church.
It truly is the landmark of Brasov. Built in 1477, the Gothic church is indeed black, due to the smoke of the great fire in 1689. The interior is breathtaking, but unfortunately you are not allowed to photograph it. You have to do with these exterior shots.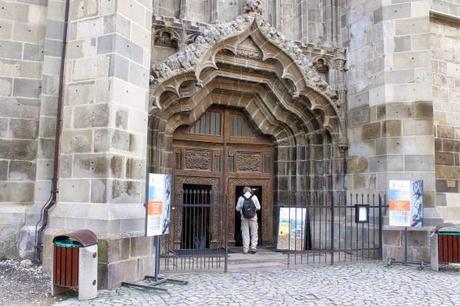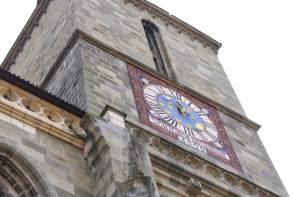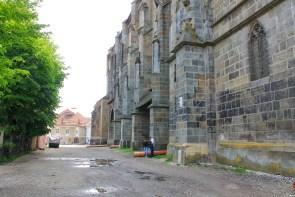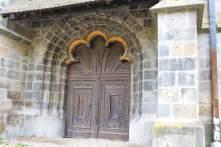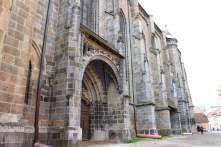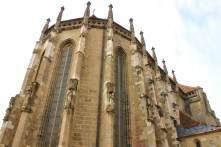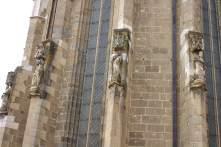 There is a very cozy square near the church. Lars and I had some breakfast and enjoyed the atmosphere of the nearby market. By the way, there is a tourist information office in the neighbourhood, but it was never open. Maybe it only receives visitors during the high season.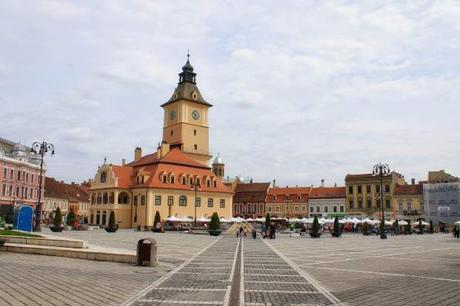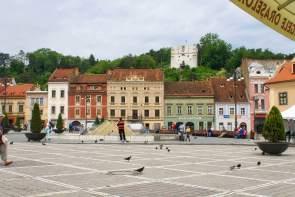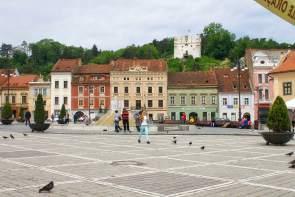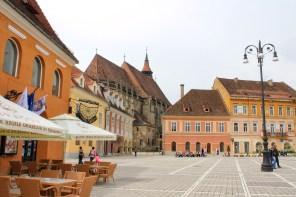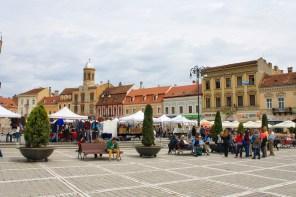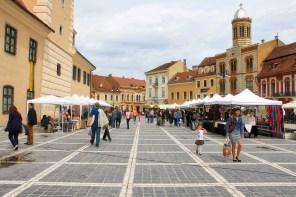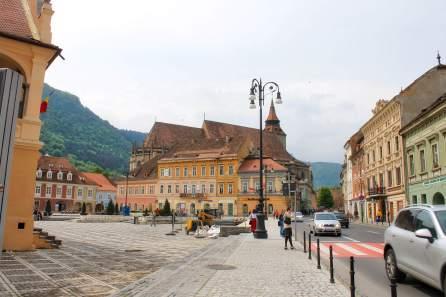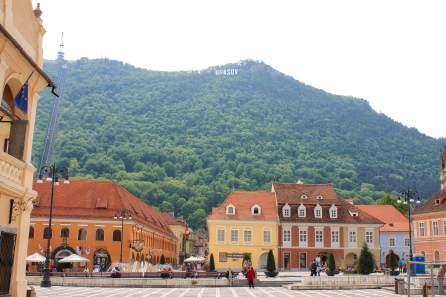 Afterwards, we drove to the outskirts of town and took the cable lift. Yes, Lars and I still suffer from fear of heights and yes, we still challenge that fear. To be honest, we were not completely at ease, because the cabin was very small and narrow. But what a view!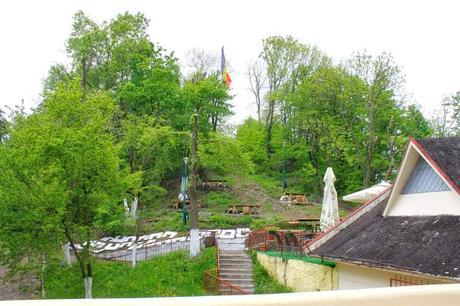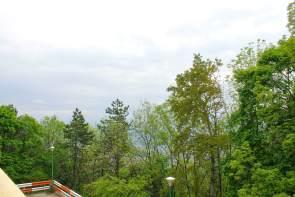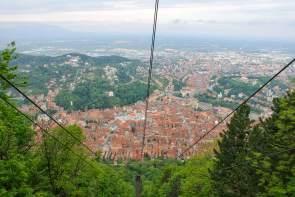 I feel really grateful that I gave Brasov a second chance. In our opinion, two or three days should be enough to explore this town and its surroundings.