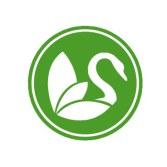 The Friends of the Public Garden Board of Directors voted recently to request that Olympic events and ancillary structures proposed by Boston 2024 for Boston Common and Public Garden be relocated.
The Board vote stated that plans to construct a 16,000-seat beach volleyball stadium on Boston Common constitutes exclusive use of what appears to be (according to Boston 2024 documents) three-fourths of Boston Common (calculating the area inside the security fence at 32 acres). The construction timeline estimates seven months, and most likely the areas impacted would be unavailable for as long as a year including post-event restoration. Approximately 35,000 people use this as their neighborhood park, and many thousands more from every neighborhood and beyond Boston use it for various forms of recreation and civic gathering. This use would reverse centuries of tradition in the spirit of Boston Common's origins regarding public rights to use of the Common and non-privatization of public parks. The Boston 2024 plans also include ancillary structures in the Public Garden to support the Marathon and Road Cycling events, directing people to stadium seating through several gated entrance points, with one quarter of the Garden behind security fencing. The beach volleyball proposal would necessitate removal of over 50 mature trees on the Common, while the use of the Garden poses a threat of damage to this fragile botanical garden. The Boston Common and Public Garden need to be showcases for the international community of visitors, and welcome people as places of respite during this busy three-week event, not gated venues available only to ticket holders. They should be improved over the next nine years to the high standards of excellence we are advocating for them.
Based on an understanding of the materials that have been made available to the community, the Board vote requests that "Boston 2024 alter its proposal and move the Beach Volleyball event out of the Boston Common; and furthermore, that any ancillary structures proposed within the Public Garden or the Boston Common to support the Beach Volleyball event, the Marathon, and the Road Cycling events be relocated. Furthermore, we request that no Olympics-related venues or ancillary structures be sited on the Boston Common or Public Garden."
Please visit http://www.friendsofthepublicgarden.org/olympics for more information.