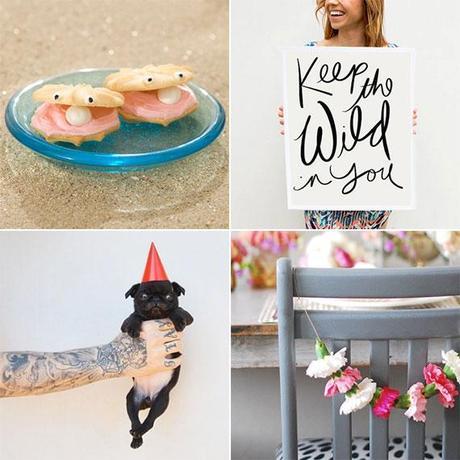 Happy Friday! This week I'm loving…
Pearls! …Ok, so more like yogurt covered raisins, but aren't these happy oyster cookies from Spoonful adorable?
This beautiful Keep the Wild in You print from M Of E – roar!
This adorable little pug who looks like he's ready to start opening some presents and digging into birthday cake
These DIY flower garlands from The Proper Pinwheel – what a pretty way to dress up a table for a special celebration!