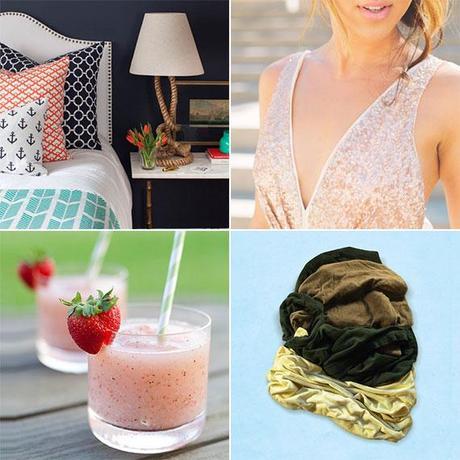 Happy Friday! Hope you all have a fabulous long weekend – get out there and enjoy every last drop of summer! This week I'm loving…
All the gorgeous prints and patterns over at Caitlin Wilson Textiles. I'll take that rope lamp too, please.
This absolutely dreamy sequined dress from Truvelle.
These strawberry Riesling slushies from Annie's Eats, which are perfect for a toast to summer's end.
This awesome print of Mr. T that just happens to be made out of tees by Phil Jones from Society 6. Mind blown.