Hey Loves,
HAPPY FRIDAY! weeeeeeeeeeeeeeee! (that would be me cheering)
Sometimes, I am sitting on the couch having coffee and then BAM-creativity hits me! It's either my creativity or my A D D. Regardless, I am thankful for it! So, I realized it was Friday, which is thee best day of the week and I thought it would be fun to share some current favorites and some Instagram moments! Next to Twitter, Instagram has to be one of my favorite social media outlets. I love taking pictures so it is really a fun away to show your life. That's why I called it "my life through pictures".
Moving on............................................................
I am currently loving and living in many different items. It's simple and easy to find items also. These are things I either currently wear all the time or on my "to get" list. Which now leads me into my #1 current favorite, Muscle Tees! Love them and it is so easy to make your own at home (stay tuned for that DIY).
So, lets begin!
1) Muscle Tees: I have seriously been LIVING in these things. I went shopping a few weeks ago in Soho and found a little boutique that had cute muscle tees for $10 and under and needless to say I picked up a few. I love these because it can also be a perfect transitional piece for the fall. Throwing a cardigan over it or denim jacket for an edge.
2) L'oreal Mascara: I noticed I have been grabbing this L'oreal Volume Million Lashes A LOT lately. I love the look it gives my lashes. It lengthens and separates for the perfect natural wispy lashes.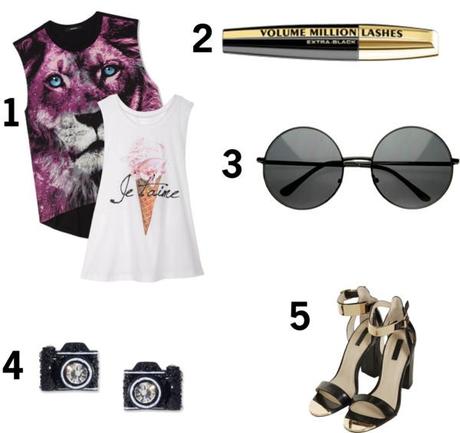 3) John Lennon Inspired Sunnies: Who doesn't love a funky pair of sunnies. These John Lennon inspired sunglasses are perfect to rock all year round. I love the vintage feel they have.
4) Funky Post Earrings: I'm not sure if anyone out there is like me but, I can't leave the house without earrings on. Like, I feel naked! I really love studs that are fun. I am obsessed with these camera ones. How cute?!
5) Metal Trim Heels: I currently talk about these shoes all the time. I mean, I am on a hunt for the perfect pair to wear on my birthday. I love the classic look they have which can be wore for any occasion! Day or night!
These are just a few of my favorite things lately. I hope everyone had an amazing week and will be enjoying their weekend with all things that make them happy. I know I will be! Don't forget to check me out on Twitter, Facebook & Instagram


*in no particular order*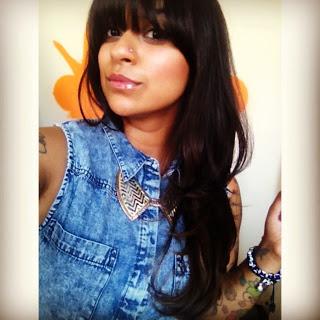 Showing off my bangs....as always.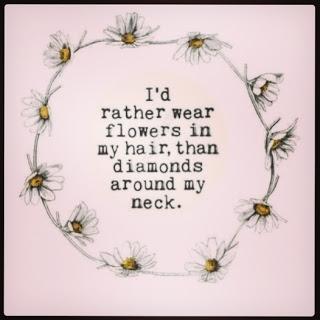 Just because I love being a Gypsy.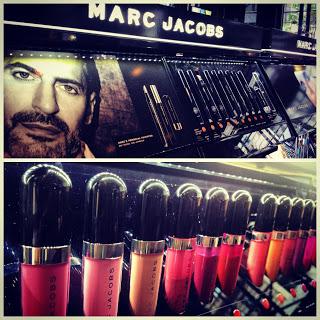 I obviously had to document my time in Sephora the day I stopped in to check out the new MJ Beauty line.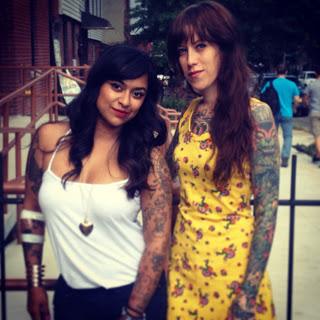 I finally had the chance to stop in and get a new tattoo and this is the beauty Hillary who is responsible for my work!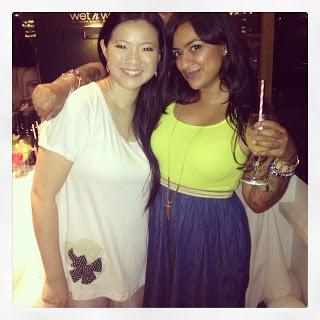 Loved hanging with Wing at The Wet n Wild Event.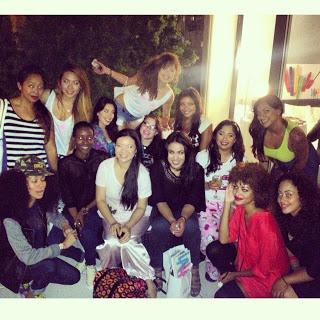 Beauty Vloggers and more!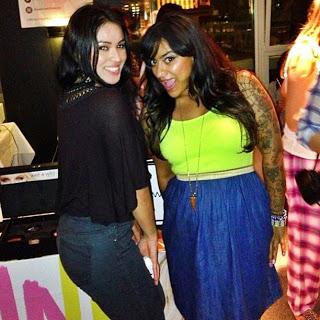 Naty from YouTube.com/natymidnight   Love her.
Until next time..................................................