1. Favorite Summer Drink – The Smoothie
I have been downing one of these almost daily.  They are super refreshing and hydrating for my prego body, not to mention tasty.  I love to mix it up with different fruits including watermelon, bananas, strawberries, blueberries, pineapples, and more.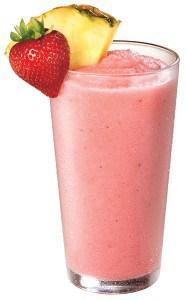 Photo from KristenHadeed.com
-
2. Favorite Recipe – Beer Can Chicken
My husband made this receipe from Bon Appetit Magazine last week, and it was absolutely delicious!  In the middle of cooking, the chicken actually ended up falling over on the grill, and he was convinced it turned out burned and terrible, but I beg to differ!  It was juicy and flavorful, and I would definitely request we have this again!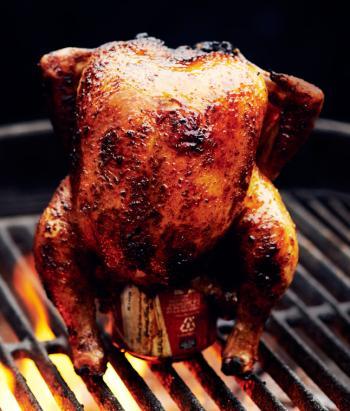 -
3.  Favorite Wedding Hairstyle – Beautiful Top Bun w/ Headpiece
My beautiful cousin, Alex, adorned this stunning hairstyle on her wedding day last December courtesy of Creations-a-la-Nikki.  I love how super-chic and classy her look is, captured by the wonderful photographer Abby Grace.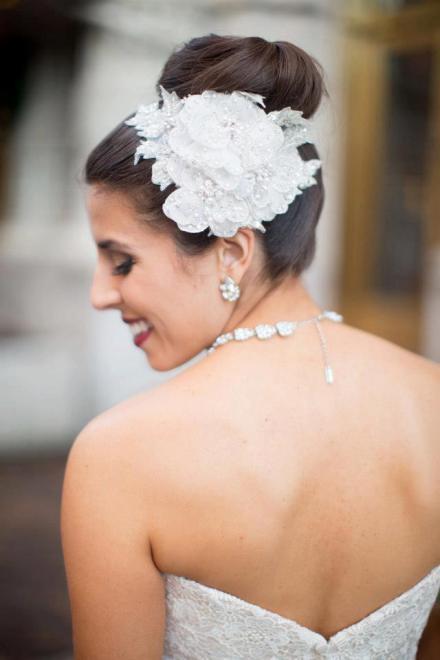 -
4.  Favorite Blogger – Keiko Lynn
I have been following Keiko's blog for awhile now.  I absolutely love her retro-yet-modern, punkish-yet-feminine chic style.  Her blog is definitely one of those that I go to for inspiration.  And her make-up tutorials are phenomenal!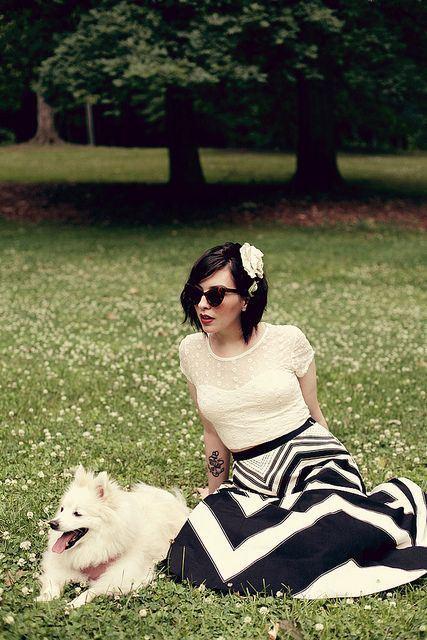 -
5.  Favorite Funny Video – Dad Life
This video actually reminds me more of my own Dad, than of my husband, but who knows, it could only be a matter of time once Zack starts rockin' the Dad Life style as well!  Haha.
-
Hope you all have a fantastic weekend.  We are headed down to Maryland for one last quick trip (before we hibernate in NY until the baby gets here) for my sister-in-law's baby shower for my future little nephew!  We are so excited our boys will be born right around the same time.  It reminds me of growing up with my cousin, Marisa, and I hope our boys create the same type of long-lasting friendship that we did throughout the years.
Happy Friday!
XO,
Gina