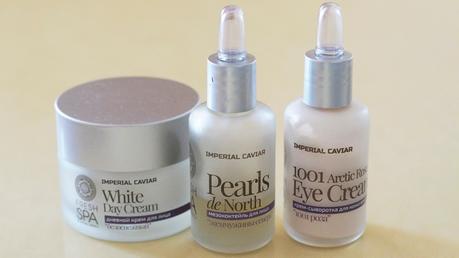 Natura Siberica hit it big in Russia. They started off with a tiny shop featuring just a few products and in about half a year developed a whole range of them. At the moment Natura Siberica is one of the most influential natural brands over here with a wide range of clientele.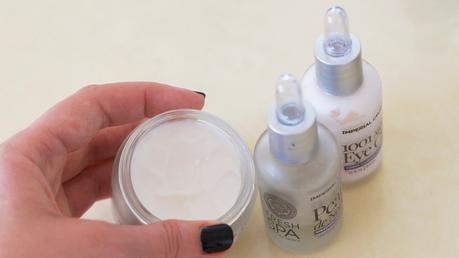 Imperial Caviar range has a variety of products including White Day Cream, Pearls de North Facial Meso-Cocktail and 1001 Arctic Roses Eye Cream-Serum. All of them are unique and wild harvested.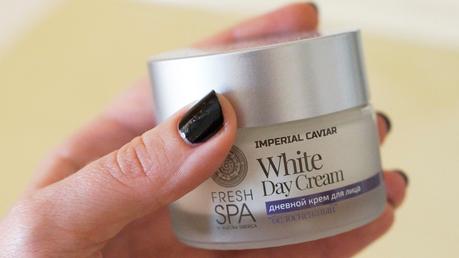 Rejuvenating White Day Cream, based on unique Black Caviar extract is absolutely lovely, very refreshing, non-greasy. Makes my skin feel very smooth and soft, enriches it with vitamins.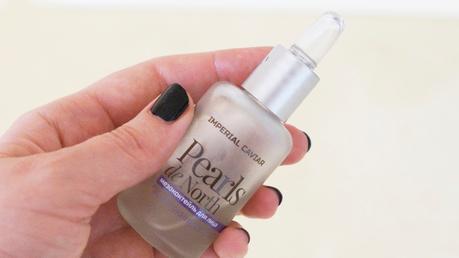 Pearls de North Facial Meso-Cocktail is, probably, my favorite product of them all. It's a pearlescent serum that you can apply all over your face, including your eyelids! It boosts the general skin appearence and helps you fight off the wrinkles. It actually feels quite tightening too and who doesn't love that?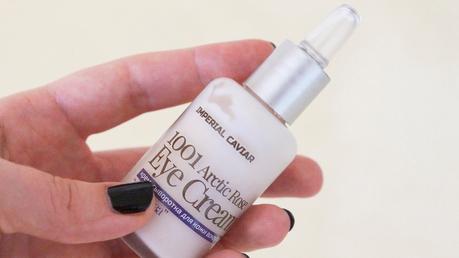 And finally the eye cream. Very light and pleasant to apply. I personally like heavier creams but it's just my preference. The only issue I have with this cream is actually packaging! I suspect it's gonna be quite difficult to get all the cream out of this sort of bottle.
Линейка Imperial Caviar мне приглянулась сразу. Решила попробовать кремы для лица и глаз и мезококтейль для лица. Оба крема очень приятные, увлажняющие. Легко впитываются и хорошо увлажняют. Больше всего мне нравится мезококтейль. Наношу на все лицо, включая область вокруг глаз и шею. Выравнивает цвет кожи и немного подтягивает. Думаю, что он многим понравится!