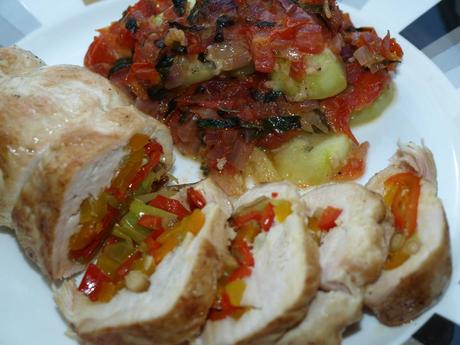 A wonderful vegetarian dish I used to accompany some chicken breast stuffed with pine nuts, leek and bell pepper. Very simple to make and very versatile, can easily be paired with any meat or eaten on its own.
Ingredients:
- 60 ml olive oil - 500 gr zucchini, thickly sliced on the diagonal - 4 garlic cloves, crushed - 650 gr tomatoes - 2 medium red onions, chopped - 60 ml white wine - a pinch of nutmeg - 25 gr chopped parsley - 130 gr grated Gruyere cheese - a few small sprigs of thyme
Preheat the oven to 350F. Grease a 6x10-inch ovenproof dish with melted butter or oil. Heat half of the oil in a large frying pan, then add the zucchini and half the garlic.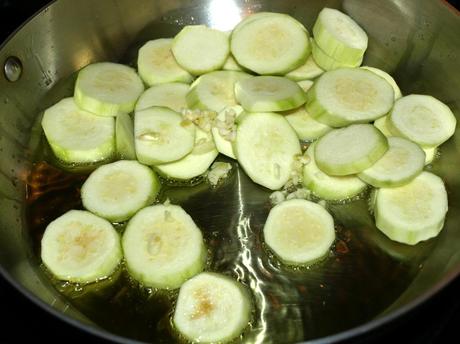 Cook, stirring, over low heat for about 8 minutes or until just beginning to soften. Season well with salt, pepper and nutmeg, Spread evenly into the dish.
Cook onion in the remaining oil over low heat for 5 minutes, stirring often.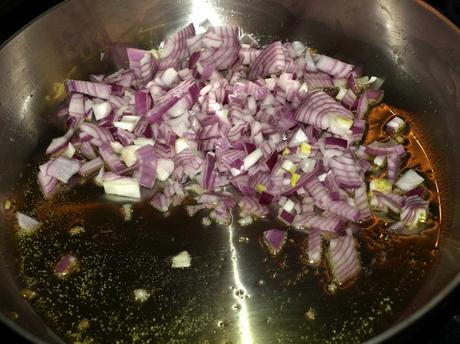 Add the remaining garlic, the diced tomatoes, wine and parsley. Cook, stirring often, for about 10 minutes or until all the liquid has evaporated.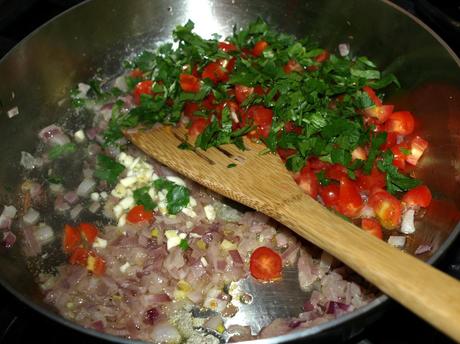 Sprinkle the cheese over the zucchini (I added more nutmeg)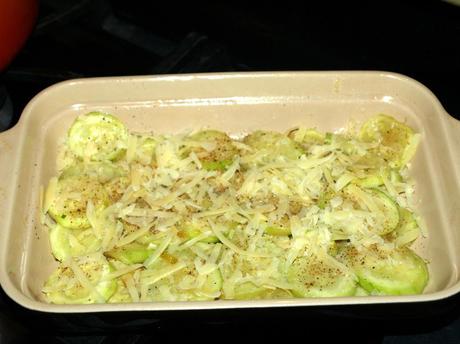 and spread the tomato mixture over the top.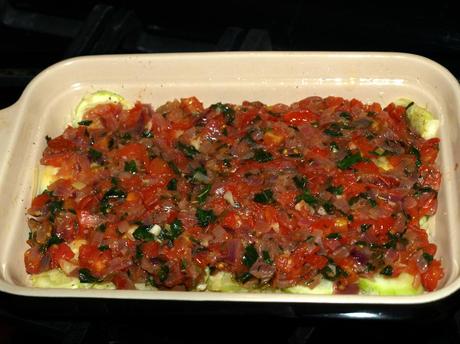 Scatter with sprigs of thyme and bake for 20 minutes or until heated through.
Enjoy!