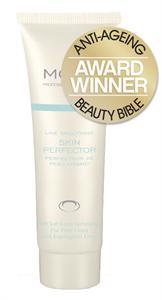 After hearing the rave reviews of this award winning  product from Glossy Box subscribers (many stated it was their favorite product of the year!) I was disappointed not to have recieved it in my box; believe me, anything with "soft focus technology for lines and expression lines" is right up my street/just what the Doctor ordered or any other cliche you wish to apply to the situation!!
I thought I'd check out the brand
website
to check out this 'miracle' product further and lo and behold, cartwheels and ye-ha's they were offering FREE samples of the object of my desire.  I popped my details in and  this morning Toby, my long suffering post man, delivered it to my door!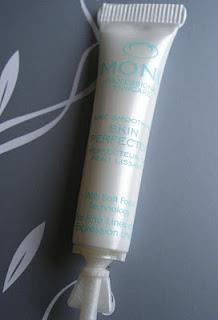 The full size 50ml is £16.25 on the MONU website plus £2.95 P&P (P&P free on orders over £20).  My lovely free sample is 5ml and was delivered free with some marketing materiel and details of their entire range.
I'll be reviewing this tomorrow (light dependent it's so gloomy and gray here at the moment!  I'll also be reviewing Garnier BB Cream!
Laters Peeps!
Lainey x