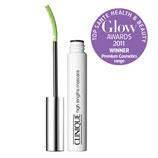 Run on down to the Clinique counter at Boots this Saturday, 14th Jan, and get your hand on a free deluxe sample of mascara!
All you have to do is exchange it for an old mascara of any brand, even empty; if you don't have one to hand just pick up a cheapy mascara anywhere and had it over in exchange for your shiny new Clinique mascara!!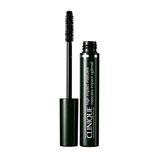 There are a choice of two mascaras  The Top Sante award winning -
Highlengths
(5ml worth approx £11.50) or
High Impact
(4ml worth approx £8)
The deal runs until Wed 1st Feb or until stocks last......I recommend you run down there as soon as possible!! (If only I had a Boots with a Clinique counter nearby - sigh!)
You can find your nearest store by searching on the link here
Let me know how you get on !
Laters Peeps!
Lainey x
photgraphs courtesy of Clinique