Often we have to buy software to do some kind of job. For example: Making background music for your new video. Or it may be editing a picture of yours for elegant look. I can also be format converting software to convert mp4 video files to mp3 audio files or jpg image to ico file. It can be any job..... But in today's post at SomaniTechShow I am going to tell you about some free online tools not only to get your job done but also they are free and easy to use. In short hassle free.

Free Online Tools
Below are  some Free online utility tools of their type very useful. Lets have a look at all these.
1) ConvertFiles.com:
Lets you use a free and simple online file converter that works with a wide range of file types. It will convert any document, archive file, spreadsheet, audio and video file from one format to another. The service is offered at absolutely no charge and without the need to download additional software. Just click the Browse button, select your file and upload it. They will take care of the rest.
Features: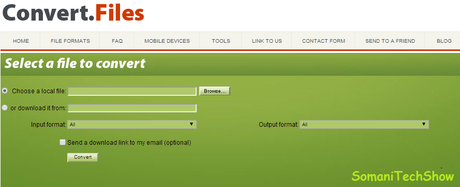 - It's FREE.
- It's capable of processing files up to 250 MB.
- Allows for more than 330 combinations of input and output file formats.
- Keeps your files secure and private. Uploaded files are destroyed immediately after being converted.
- Facilitates downloads from the world's most popular video-sharing websites such as YouTube and MetaCafe.
- Provides complete support for http, https and ftp links. Target should be directly accessible at the given URL.

2) Picfull.com: So you want to edit your picture before uploading to Facebook, twitter or other social sites. Then PicFull is the "Best Free Photo Editor" for you.
The best part of this site is its ease of access is very simple. Especially for girls as they don't like complicated things.
You have to simply select the pic you want to edit then select the effect.
I has got more than 20 effects to enhance your pics. Download and share your super cool pic you just edited.
Simple
See Also:
How To Make collage using Facebook Pics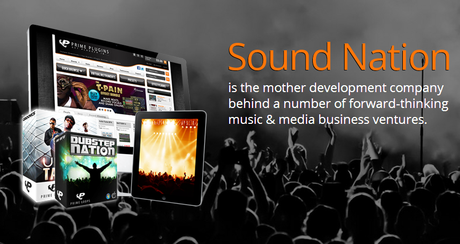 3)

Soundnation

:
Using Soundnation you yourself can become a music composer. All you need is just one FREE sign up and then you can start composing on your own. So from now you don't have to spend money on studios or on individuals. By using this sit you can become a professional music composer. Choose from 500+ professional Sample Packs & Preset Banks to make your Productions!
4)

Prezi.com

:

This is another awesome free online tool you can use. Prezi is an "free online tool for creating presentations". It creates zooming presentations that make you more engaging and memorable. This is not enough about this site. I has got below features making this tool superb:
Prezi Features

:

- You can blend text, image, audio to create your presentation.

- Can take audio, video directly from youtube- Can play a video from youtube directly in your presentation.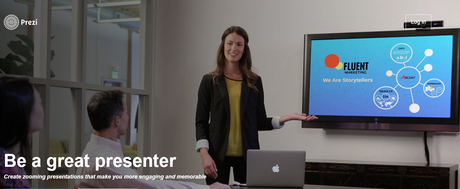 5)

IFTTT.com

:
IFTTT stands for If This Then That. Here This and That are the two services you want to connect. It has got more than 40 services that can be connected and thus are made automatic. Put the internet to work for you is their tagline.

It is a great website, user interface is also very nice. You will love to wok with this. I myself is also using it. I am using it to connect my Twitter and Facebook page.
Hey! Don't forget to Like us on Facebook and Follow us on Twitter
See Also:
Change Facebook Background Login Image
6)

Primadesk.com

:
Passionate about making Internet-based applications secure, easier to use, and manage. It is used to connect your different cloud services and thus simplify your work. Its specialty is the online backup service.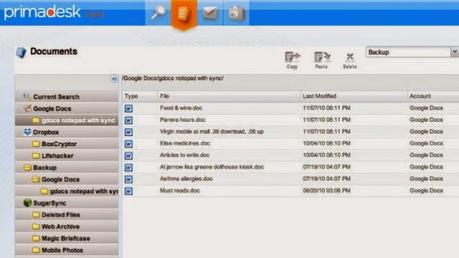 You can integrate over two dozen services, including Box.net,
Dropbox
, Facebook, Gmail,
Google Docs
, Picasa, Hotmail, Photobucket, Shutterfly, Smugmug, Snapfish, SugarSync, Flickr, Yahoo Mail, Zoho And in latest
Bitcasa
has been added.
And in free account you can connect up-to 10 accounts. But if you go premium you can connect unlimited number of accounts.
7)

Netvibes.com

:
Netvibes pioneered the first personalized dashboard publishing platform for the Web. For consumers, Netvibes is the most awarded startpage where millions of people around the world personalize and publish all aspects of their daily digital lives. For agencies and publishers, Netvibes' Universal Widget Technology (UWA), widget distribution services and Premium Dashboards help rapidly deliver brand observation rooms and user-personalized marketing campaigns.
Today, Netvibes powers personalization for more than 1000+ of the world's leading brands, interactive agencies, government organizations, non-profits and enterprises--serving half a billion widgets every month.
Readers if found this post useful then please like us on Facebook And Follow us on Twitter.
And if you know some more great online tools like these then don't forget to comment below.