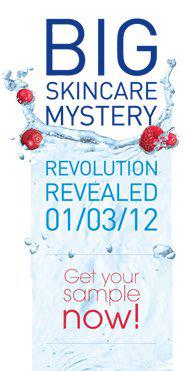 I stumbled upon a Facebook page a couple of weeks ago claiming:
 "
There's a mystery skincare range that's set to change your beauty regime forever"
They were offering a free sample of a wash and mask cleanser so I thought I'd grab myself one.
Now for those other 'net ninjas' out there it won't take more than a couple of minutes on the internet to discover the 'mystery brand' but, as I'm not one to ruin surprises I'll won't spoil the fun!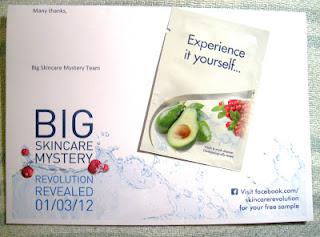 My sample arrived in the post yesterday morning, actually it's sampleS as I there were 2 x 3ml sachets.  Though the eagle eyed amongst you will notice one one in the photograph...
Instructions:
How and when to use?  As a Wash, wet face and squeeze a small amount into hands.  Massage gently onto face, avoiding the delicate eye area.  Rinse thoroughly and gently pat dry.  For best results use twice daily.  As a mask use up to 3 times per week.  Apply to wet face.  Leave on for up to 3 minutes and rinse off.
High on the list of ingredients are Betonite and Kaolin (both clays that draw oils) and also Salicyic Acid (a Beta Hydroxy Acid aka Willow Bark, aspirin). Low on the list of ingredients are Persea Gratissima Leaf Extract and Punica Granatum Fruit Extract (The Avocado and Pomegranite promised on the packaging).  Athough moisturising Glycerin is the second listed ingredient after water, product more suited to younger/problem skin but as I'd developed an hormonal blemish (aka zit!) on my usually dry visage I thought I'd try it as a mask.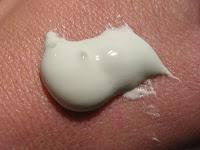 The product is a creamy liquid consistency and has a fresh smell and a very slight blue tinge.  I used an entire 3ml sample and applied to my face and left on for the recommended 3 minutes.  It felt nice on my skin and rinsed away easily.  Afterwards I did notice a reduction in redness of the said blemish but my skin did feel a tiny bit tight, which is nothing unusual unless I use a very moisturising product.
My opinion?  I actually really admire the innovative marketing of this product as it's not a brand that I would have looked at previously as it's not targeted at my skin type.  Will it 'revolutionise' my personal skincare regime. No.  Would I buy it when the 'Big Skincare Mystery' is revealed?  That would depend if the sold sachets or very small sizes as it is something I would reach for occasionally and the brand isn't High End.  I certainly would use it daily.  However, I would recommend it to combination/problem/teenage skin.
The 'Mystery' is revealed on 1st March 2012 - why don't you pick up a sample yourself you can find it here 
As a very special treat, here's a very glamourous photo of me trialing the product! Oh my wild Friday nights!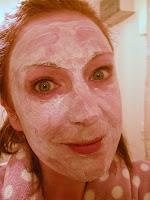 In the words of Rolf Harris "Have you figured it out yet?"
Laters Peeps!
Love Lainey 
xxx