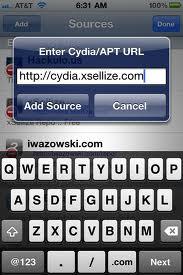 When you download a cracked app, you cannot download in-app purchases from the App Store because you didn't buy it. But there is a solution. You can get in-app purchases and even better--for FREE! Just follow these steps. Also you can view this on my "Get Free Apps" page.
1. Open Cydia
2. Go to Manage
3. Tap on Sources
4. Tap on Edit
5. Tap on Add
6. Add the source- "

http://cydia.xsellize.com

 "


7. Once added, go to the search section and search "iAP Cracker
(it's the add-on that allow FREE in-app purchases)
8. Install iAP Cracker
9. Now, you can get free in-app purchases. 
  (
Just download them like you normally would)

Note: not all apps will work. If it asks you to type in your iTunes passsword, it's gonna charge you money. So if it pops up, close it.
Here are some apps that work with iAP Cracker:

Talking Tom Cat 1&2
Zombie Highway
Temple Run
Pocket Frogs
Impossible Game
Cut the Rope
Jetpack Joyride
Angry Birds
Angry Birds Seasons
Need For Speed
Early Bird
Paper Toss
Sims (many versions)
Textfree with voice
Textnow
Any game where you have to farm, fish, build, take care of something (ex. Tap Fish, Farmville, Smurf's Village, City Story, etc.)
...and many more!!!