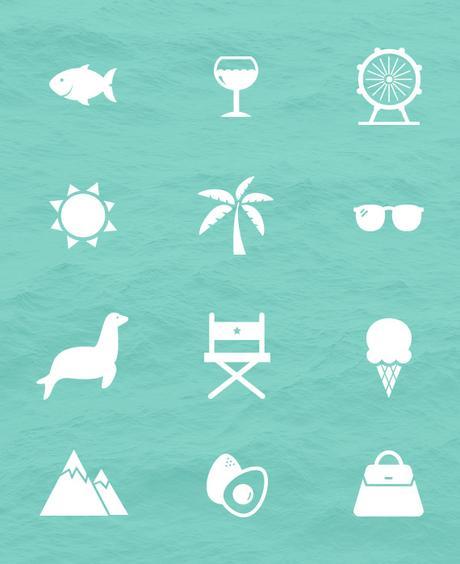 Fish | Wine Glass | Ferris Wheel | Sun | Palm Tree | Sunglasses | Sea Lion | Director's Chair | Ice Cream | Mountains | Avocado | Purse
That's the last straw, snow! I'm ditching my puffy coat and heading out to California for a few days to soak up some much needed sunshine :-) Follow along on all the fun (and the mountain of In-N-Out burgers I'll be consuming) on Instagram. See you guys back here soon!
Download the free icon set (PSD) here!
PS. There are just a couple more days left to win $500 worth of Dot & Bo swag, so get those entries in!