Free Crochet Earring Patterns

I have been obsessed with crocheting earrings lately and I have found some great free patterns on the web.





Here are photos of some of my recent crochet earring projects and links to the free crochet patterns I used to make the earrings.
This pattern isn't in English but if you are using google chrome lets you translate the page into English.  If you use firefox, you can install an add-on that will allow you to translate the page.  Just click on the firefox drop down menu, select add on, and search for translate.  Then, install a translation add-on.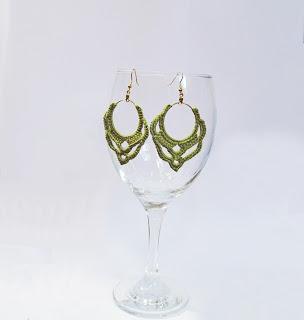 2.  Long Granny Dangle Earrings 
Get a head start on the holiday season with Customized Holiday Greeting Cards! Shop Now
   I used a black crochet thread and a sparkly silver crochet thread for these earrings.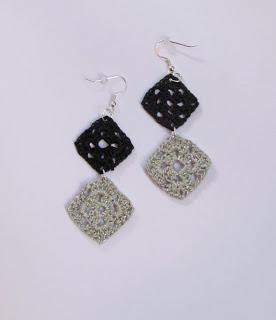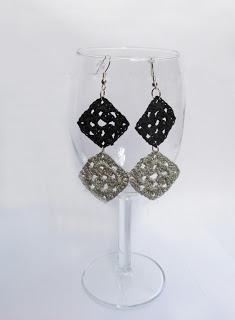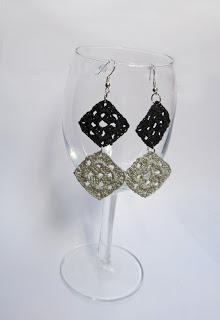 3.  Large Royal Earrings
         I added dangling beads to the bottom of these earrings for a little extra sparkle.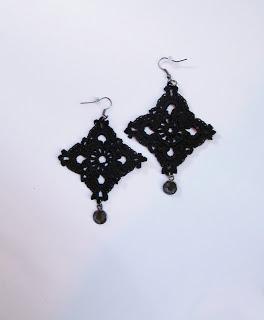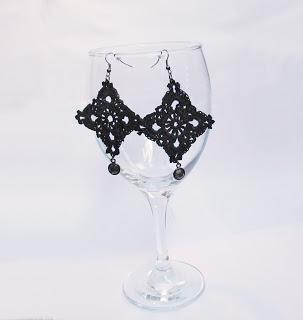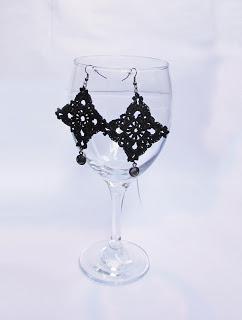 Craftsy Blogger Awards- Nominate Me and all your friends to win!