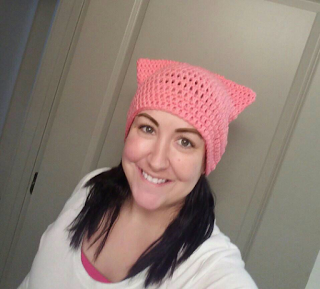 For those of you who haven't heard, on January 21st across the country there will be marches for Women's Rights and Social Justice.  As part of these marches, women plan to wear cat ear beanies and have termed it the #PussyHatProject.
I have volunteered to help out during the march here, in Atlanta. This is a cause that is very dear to my heart.
As a part of the #PussyHatProject, I have created my own crochet pattern for the cat ears beanie above.  This pattern may be purchased through my Etsy shop by CLICKING HERE.