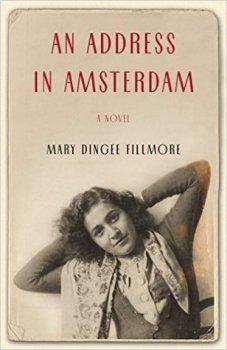 An Address in Amsterdam by Mary Dingee Fillmore
Published by She Writes Press on October 4th 2016
Genres: Coming of Age, Fiction, Historical, Jewish
Pages: 360
Format: Paperback
Goodreads


Rachel Klein hopes she can ignore the Nazis when they roll into Amsterdam in May 1940. She s falling in love, and her city has been the safest place in the world for Jewish people since the Spanish Inquisition. But when Rachel's Gentile boyfriend is forced to disappear rather than face arrest, she realizes that everything is changing, and so must she so, although she is often tired and scared, she delivers papers for the underground under the Nazis noses. But after eighteen months of ever increasing danger, she pushes her parents to go into hiding with her. The dank basement where they take refuge seems like the last place where Rachel would meet a new man but she does.

An Address in Amsterdam shows that, even in the most hopeless situation, an ordinary young woman can make the choice to act with courage and even love.
As part of the 2016 BookSparks Fall Reading Challenge (#FRC2016), I received this book, An Address in Amsterdam by Mary Dingee Fillmore.  I wasn't quite sure how I felt about reading it; I've never been a fan of historic pieces. This book fell under the course title of Jewish Studies, and the department was – gasp – Historical Fiction….. and so it began…..
I actually enjoyed most of this story and the first thing that hit me is that the author really did her homework in providing readers with historical accuracy before writing this book. I felt that the book actually started out a little slow but then moved up and kind of leveled out once I was hooked into Rachel Klein's life. Ms. Fillmore did a great job with the details too, the scenes on the pages were very vivid.  An Address in Amsterdam explores the dilemmas of living in Holland during the Nazi Occupation.
An Address in Amsterdam shares the story of Jews in Amsterdam from the beginning of the Nazi occupation through the year 1943, at the the height of the deportations and collaboration.  Rachel Klein is an 18-year old woman who is very worried about what might happen to her own family in Amsterdam. While Rachel's mother, Rose wanted her family to leave and go to London to stay with an elderly aunt, Rachel's father, Jacob is a dedicated physician and feels that the Dutch will never allow the Nazis to be anything more than just a physical presence in Amsterdam. 
Rachel is thrown into a horrible atmosphere of suspicion and hate. She sees even more and more hatred and when her lover is forced to leave or face arrest (or worse), Rachel joins the underground movement as a courier.  Almost every day for 18 months, Rachel searches for addresses and confronts her fears.  An Address in Amsterdam provides a very dramatic story of heroism, courage, and love in the face of adversity.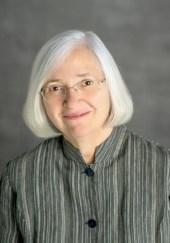 After a lifetime of private creative writing, Mary Dingee Fillmore was seized by a subject too important to hide in her journal or a letter to friends. Living in a house where Jewish people were hidden inspired her novel, An Address in Amsterdam, to be published by She Writes Press in October 2016. Since Mary's first lengthy stay in Amsterdam in 2001, she has been visiting, researching, writing, and speaking about the Holocaust and resistance in the Netherlands.
See Mary's author website at http://www.maryfillmore.com, and visit her on Facebook or at http://www.seehiddenamsterdam.com.
Since 1982, Mary's other work has been as a facilitator bringing people together for a purpose, which she still enjoys after more than thirty years working throughout the US and elsewhere. She lives with her longtime partner, astronomer Joanna Rankin, in Burlington, Vermont.

I received a complimentary copy of this book from the publishers and BookSparks as part of the Fall Reading Challenge 2016 (#FRC2016) in exchange for this post, which is my honest review and unbiased opinion.
~ ~ ~ ~ ~ ~ ~ ~ ~ ~ ~ ~ ~ ~ ~ ~ ~ ~

It would be great if you would stay connected with me!! You can follow me on Twitter @DebiL1611, like me on Facebook at 2014 and Beyond, circle me on Google+, follow me on Tumblr, Instagram and Bloglovin', subscribe on YouTube, or connect with me on LinkedIn and Pinterest.

Please make sure to visit my homepage and subscribe to my blog for more great posts on running, fitness and lifestyle topics as well as food, product, music and book reviews, and more!