I've finally taken the plunge. Over the weekend, I've put on my lab clothes (figuratively) and concocted my first franken! I happened to have just a few drops of top coat left in my Sally Hansen bottle. Since I couldn't be bothered to scoop them up, I decided to try my hand at frankening! :D
Here's what I've got: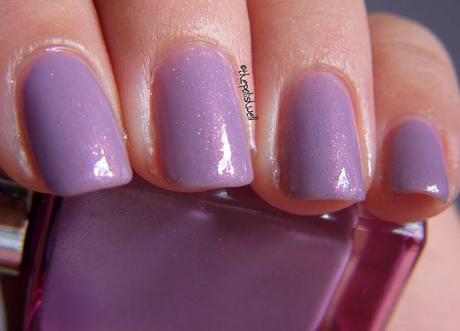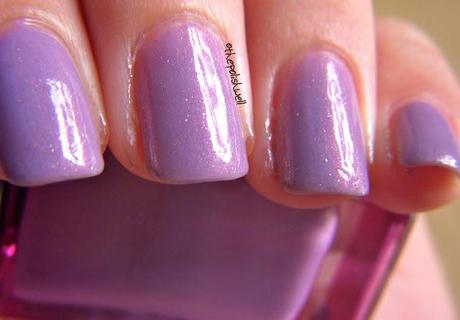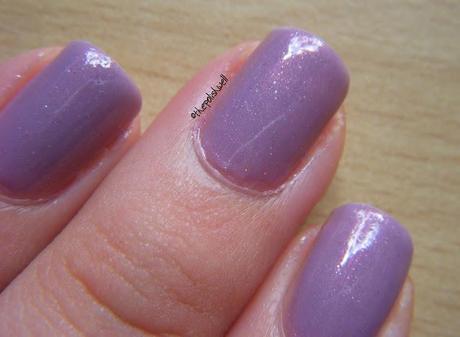 To be honest, I'm not quite sure how to describe this color. It's a slightly dusty pastel(?) pinkish purple that leans purple or pink depending on the lighting.
When I started mixing the polishes, I wasn't sure what I had in mind - only a vague idea that I wanted a dusty color. I grabbed a few bottles of old polishes and poured a little of each into the bottle. It turned out to be a bad idea because the bottle is, well, pink. -_- I couldn't see how the mixture is turning out. Fail, mich, fail.
In the end, I just went along with the knowledge that red + blue = purple. I chose polishes with shimmer because I didn't want a creme. I also added some white to soften the color and gray for that dusty look - well, at least that was what I hoped the white and gray would do. Hahaha! Finally, I added some holographic micro-glitter into the mix. Unfortunately, most of the holo got swallowed by the base :(
Here's a close up shot to show you the shimmer and the tiny holographic micro-glitters: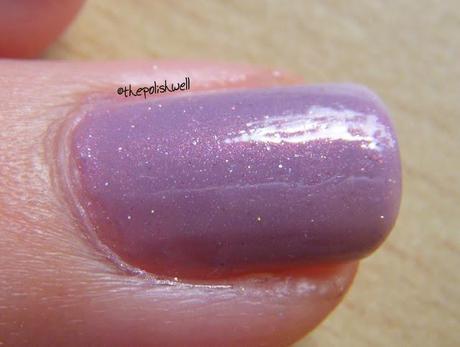 Here's a look under strong direct sunlight - and it was only 9 in the morning!!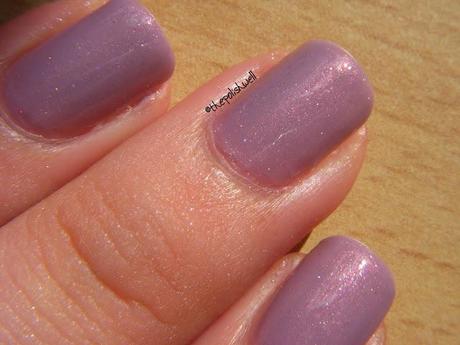 I wasn't, and still am not, sure whether I like it or not. It's not terribly eye-catching but at certain angles, it looks kind of demure, soft and shimmery - perfect for spring.
So... what do you think of my first franken? Have you tried frankening before?
Hmmm.. I'm thinking I should probably name this too. Any ideas?
Edit: Thank you for all your suggestions! I think I will settle for naming this "Spring Kisses" because it really shouts spring to me :)
xoxo,
mich