FRAGRANCE
❤ ❤ ❤ ❤ ❤ ❤ ❤ ❤ ❤ ❤ ❤ ❤ ❤ ❤ ❤ ❤ ❤ ❤ ❤ ❤ ❤ ❤ ❤ ❤ ❤ ❤ ❤ ❤ ❤ ❤ ❤ ❤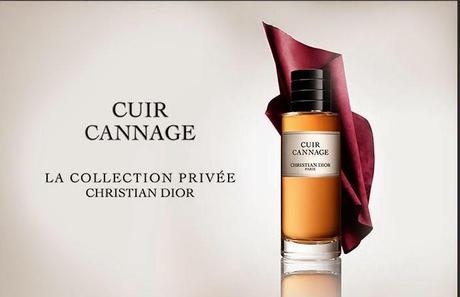 T
oday's fragrance is newest launch by Dior - Cuir Cannage. Cuir means leather and Cannage means caning, a process of working with canes. It is a summer scent with leather accord as base note. It caught my eyes because its bottle is so simple yet so attractive, but main thing is its base note - leather accord. I have never sniffed a scent that has leather accord in it and would definitely  not miss a chance to do that when it's in front of me.
Open a bag, plunge into the depths of a lived-in leather and unearth its secrets
Cuir Cannage is a diverse fragrance in which soft floral notes blend with the density of leather to open up a whole new realm. It recreates a world of intriguing scents that intertwines the fruity notes of a lipstick tinged with Rose and Violet along with more powerful scents, in which the leather of the bag meets the warmth of tobacco. Cuir Cannage appeals to the senses, like an olfactory portrait painted with personal and subtly scented objects, protected by the finest cannage-stitched leather. The Dior way.
Top Note -
Orange Blossom Note
Middle Note -
Jasmine
Base Note -
Leather Accord
SHOP
#factsofmylife
 My dream is to buy all fragrances that catch my fancy whether I like their scent or not. Since they are darn expensive most o the times, and I can not buy all of them, I try to put them here on SSU in "Fragrance This Friday" posts.