In summer we need to take extra care with our skin. The sun's rays are stronger, as well as the fact that we might be sweating more. We might face salt on our skin from the sea than at any other time, as well as chlorine from pools too. So as glorious as being out in the sunshine can be, it can take its toll on our skin if we don't take the right precautions. So here are some steps to take, to make sure that your skin still looks dewy and glowing over summer.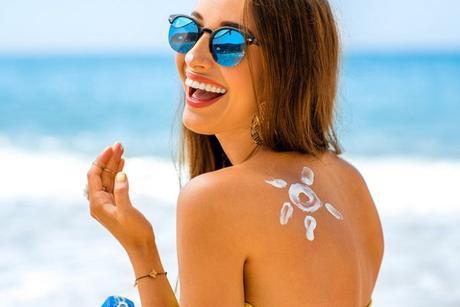 Let Your Skin Breathe
Summer is the perfect time to let your skin breathe. It is a good time to avoid using heavy creams and thick foundations. It can block your pores which isn't good when you're more likely to sweat in the summer heat. So treat it as a time to give your skin some time to breathe. You could use a natural clay mask once or twice a week to help draw out the impurities. Use a light moisturizer all summer too. Your skin can get quite dry otherwise.
Use Sunscreen
I mean, this is pretty obvious, right? But sunscreen is a must. We should be using it all year long, even in winter and on cloudy days. But the UV rays are stronger in summer, so we need to protect ourselves from those harmful rays. Look for the and body, and especially ones that are suitable for children too. Sun damage can be dreadful for your skin. It can dehydrate your skin, lead to wrinkles and dark spots, and worst of all can lead to skin cancer. So it is really important.
We will sweat more in warm weather, which can lead to us getting dehydrated. Our body will then divert the water that we do have to the of our body, which doesn't count the skin. So if you want to keep smooth and dewy looking skin, you need to keep your body hydrated. Drink plenty of water each day. It will work wonders and will also help to make you feel more energized too. So there is the perfect reason to drink it, right? Aim for around ten glasses of water per day. Pure water that is! Nothing diluted or mixed with juice.
Exfoliate, Exfoliate, Exfoliate!
Summer means more skin on show. Whether that is your arms and shoulders, or your feet and knees. They will be on show much more than normal. So you need to think about how they look if they're going to be on show all summer, right? After plenty of time not being on show, they might be looking a little worse for wear. So scrub and exfoliate to . Then use a moisturizer afterward to smooth it all down and help it to look fresh. Your skin will be looking smooth and shiny and ready for the beach.