Edgar Allen Poe isn't just great for a poem or two, his name is ripe for puns. We may have had a little too much with with Poe, but I'll let you decide. Are these Poe puns over the line? Or hilariously awesome?
The Rainpoe Connection T-Shirt – Inspiration strikes in the funniest ways sometimes. I was putting the finishing touches on this Edgar Allen Poe illustration and decided to play with the colors. Pretty soon I had discovered the Rainpoe Connection.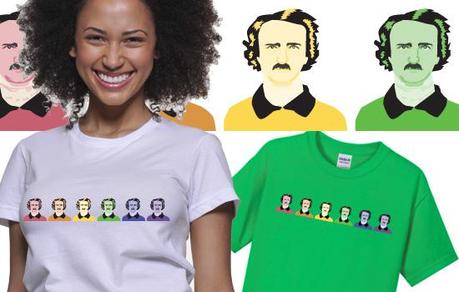 Just A Poe Boy T-Shirt – If you love literature and Queen, this shirt is for you.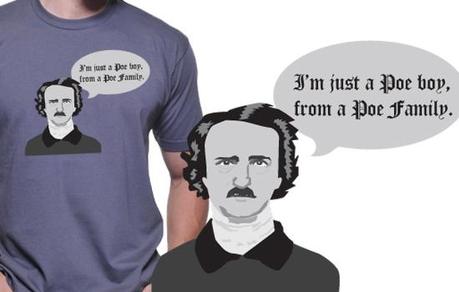 Poely Drawn Boy T-Shirt – The next big indie band to come out of Manchester. Get it? It's somewhat of a jump from Badly Drawn Boy to Poely Drawn Boy, with a scribble drawing of Edgar Allen Poe, but it made us chuckle, so why not?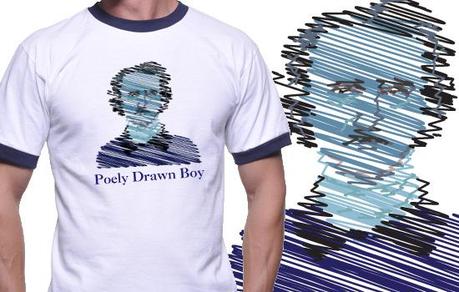 Cool Story, Poe T-Shirt – Drawn from the popular internet retort, "Cool Story, Bro," which we covered in a previous blog post. This silly take on that trend says, "I'm hip on the internet lingo, and I dig a good American romantic era poem every now and again."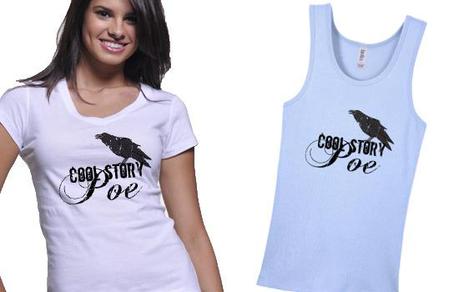 What other Poe puns can you come up with?