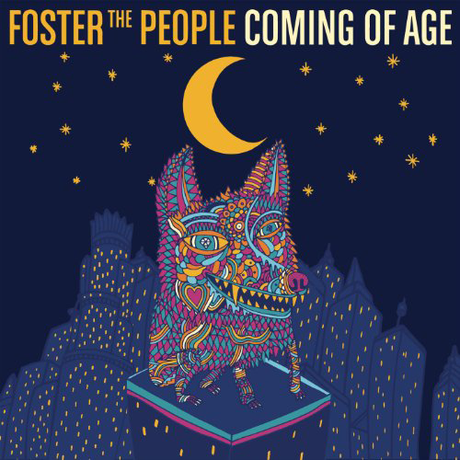 Foster The People are back with their new single 'Coming of Age'.
The single is taken from their forthcoming album 'Supermodel' and serves as the follow up to their 2011 Grammy nominated album 'Torches', which brought us the infectious 'Pumped Up Kicks' and 'Don't Stop 'Colour On The Walls'.
Speaking with Zane Lowe who featured the track as his 'Hottest Record', Mark Foster commented about how the record came about:
"It was like a little gift – Last song we recorded and first song people are going to hear… This song for me is about reflecting on the past and it's a moment of clarity and reflection."
With acclaimed producer Paul Epworth on board again (Adele, Florence and the Machine, Friendly Fires), 'Coming Of Age' serves up a refreshing guitar and synth driven track. Fosters wistful vocals bring a compelling and honest energy to the track, not to mention some Beach Boys-esque vocals towards the end.
 Supermodel' is set for release March 24th and is available to pre-order now.