Foxes is quickly becoming a big name in the industry, and with a new single on the horizon, it looks like she is more than ready to take on the world. Though it sounds very similar to a fair few things you'll have heard before, and therefore very familiar, new single Let Go For Tonight, is most definitely one to keep an ear out for, as we're sure you'll be singing along in no time.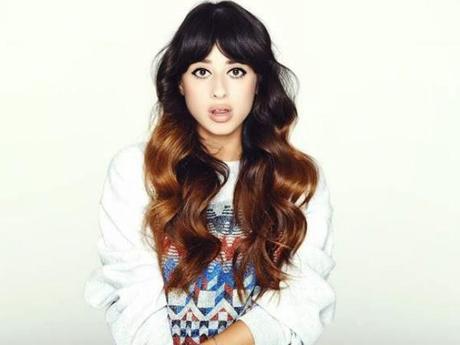 As the first few bars came in, we instantly thought of Macklemore, Ryan Lewis, and Ray Dalton's single, Can't Hold Us, which seems to have a similar riff, a slightly faster pace, and all in all, a very comparable feel. However, from then on, and in particular, when the goddess that is Foxes begins to sing, that's where the comparisons there end, and a new single, from a new artist emerges and is triumphant.
She has a particularly gentle ambiance about her which is particularly refreshing when the rest of the world is 'twerking' themselves into stardom. A sophistication washes over her, and whilst in the video she is seen prancing around and throwing color about the place, there's nothing sexualising her and that leads us to really take her as a real musician/singer, with some real talent.
Like her single, Clarity, with Zedd, Foxes maintains that she has a pair of lungs on her that she'll only let loose when the timing is right. Here, she uses them, like Florence Welch would, throughout the choruses ... but really holds back, like maybe Daughter would, in the verses to accentuate and propel the contrasts.
In short, it's a very beautiful little track that we really believe could get her into the mainstream light. She has done herself proud by sticking to what she does very well, and not selling herself out with the sexualisation the industry has become known for - long live Foxes' career.

Paul.