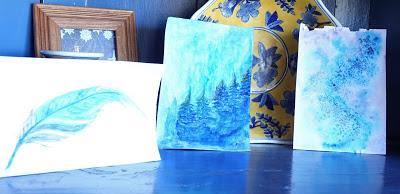 What with keeping Josie, getting a haircut, and having friends to lunch, I've not had a free morning (when the light is good) to fiddle with the watercolors till yesterday. And fiddle I did.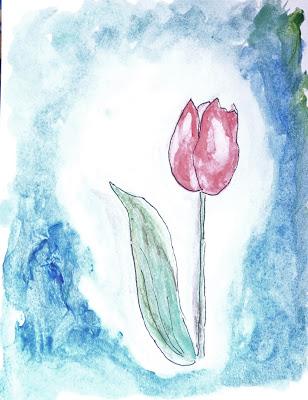 The tulip was another exercise from my last venture but I decided to outline it--I've always liked the combination of watercolor and ink.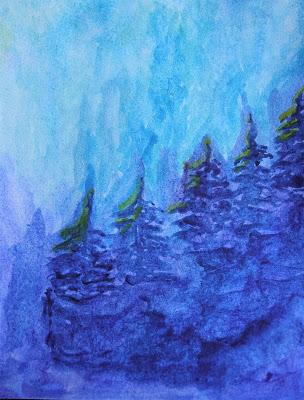 More from the exercise book. I realize I'm still putting on color too heavily--this isn't like oils.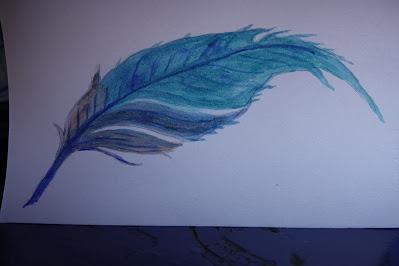 Once the feather dries, I may give it an ink outline... I also know I need some masking fluid for cleaner edges.
And this last exercise-- a night sky--was fun because it involved sprinkling the wet paint with salt for the mottled effect. 
So much to learn. I'm also checking out some free videos of easy water color projects.  Will be making some happy little trees, ere long! 
But the important thing is how one loses oneself in paying attention to the work, the mind slows down and thinks only about the painting--I suspect the blood pressure drops.
 Another benefit is that, even away from the paints, one begins to look at things more closely, seeing more and thinking 
Now, how would I paint that? There's the highlight and look at the delicate shading on that side . . .