I know. These were supposed to be a healthy breakfast but then it turned into a sweet indulgence. They are worth it.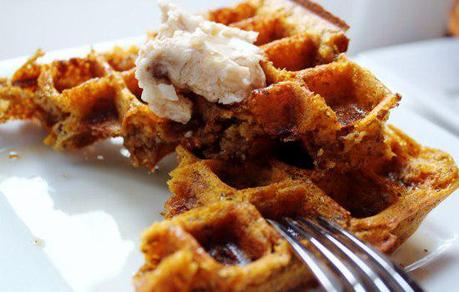 Whole Wheat and Flaxseed Meal makes you feel good about eating these. The maple cinnamon butter does too.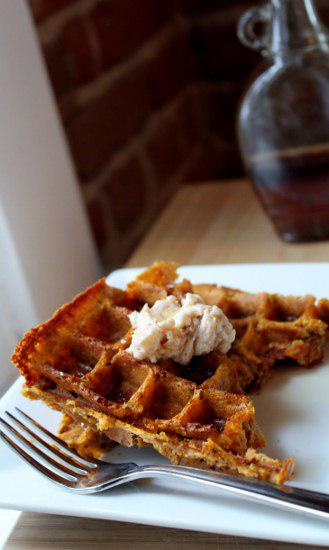 And I can't forget the pumpkin.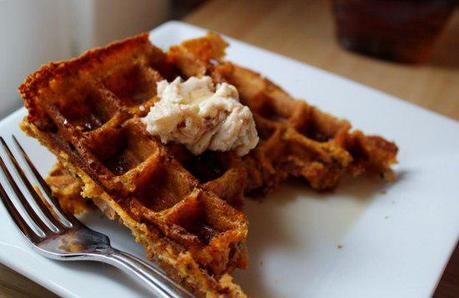 I am determined to keep pumpkin in my diet forever – I mean it shouldn't just be brought around the Holidays.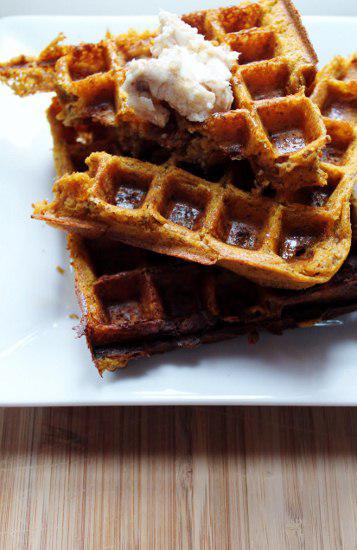 They look pathetic without butter.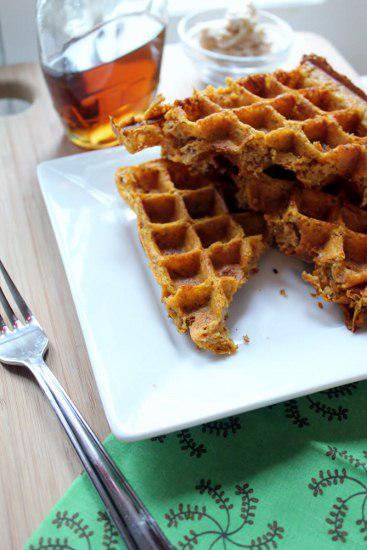 Whole Wheat Pumpkin Waffles with Maple Cinnamon Butter
adapted from Bob's Red Mill, Multi Grain Waffles
Yields 6 waffles
Ingredients:
1/2 teaspoon baking soda
1/2 teaspoon Kosher salt
1/4 cup flaxseeds meal
3/4 cup Whole Wheat flour
1 teaspoon baking powder
1 pinch of ground cinnamon
1 pinch of ground nutmeg
1/4 cup Vegetable oil
1 teaspoon vanilla extract
1 large egg
1/2 cup pumpkin puree
3/4 cup plain yogurt
Method:
Preheat waffle iron to medium heat.
1. Combine dry ingredients. In a medium bowl, mix together wet ingredients. Using a whisk, add the dry ingredients to the wet ingredients, mixing well to combine.
2. Spray waffle iron with cooking spray, liberally. Pour mixture into waffle iron. Cook throughly, or until waffle iron indicates they are done. Remove from iron and serve hot with maple cinnamon butter and maple syrup.
To make Maple Cinnamon Butter : Combine 2 tablespoons softened butter, 2 pinches cinnamon and 1-2 teaspoons REAL maple syrup.