Way back in October I posted a #whatastudenteats round-up, and after so long I thought it was time to do another. There's been a lot of new meals, including some that have become firm favourites. There's also been a few disasters, a lot of cake and a couple of very yummy burgers.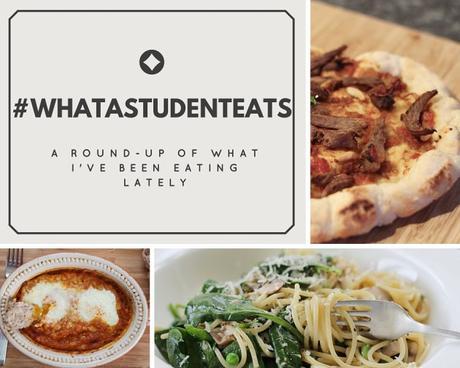 During exam season, what I wanted most of all was comforting meals, meals that if I couldn't be bothered to cook a side dish would do. Casseroles were a favourite, packed with veg and just needing some greens as an accompainment if I was so inclined. Mushroom risotto was my go-to "I'm really stressed" dinner, and carbonara was a quick "in and out in 20 minutes" meal between library stints. Now I'm done, I've been indulging in a few too many desserts (my mom makes the best fruit crumbles, and W's mom alwaysssss has B&Js in the freezer). And obviously, there was the excess of cheese whilst in France too…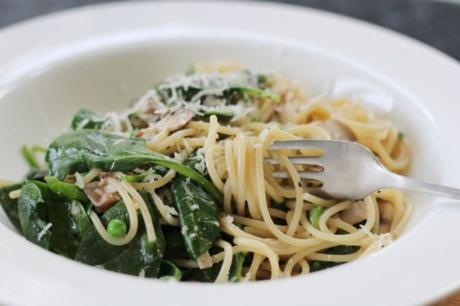 Tonight's dinner certainly hit the spot – veggie coconut curry with chickpeas and spinach. Meatless Monday a day late! #vegan #veggie #curry #indianfood #fakeaway #veggiecurry #chickpeas #dinner #dinneroftheday #fdbloggers #whatastudenteats

A photo posted by Chloe Ellen (@ninegrandstudent) on Apr 26, 2016 at 11:35am PDT
Quick Meals
As I've already mentioned, carbonara is my go-to quick meal. However I really upped the veg content (because vitamins) in my recipe, as well as reducing the washing up, with my Springtime Vegetable Recipe. So good, so yum. Other quick meals I came up with involved a take on my Chorizo-Crusted Cod – turns out blitzing toast crusts with chorizo slices and a little parmesan has pretty much the same effect. And it coats a flattened chicken breast amazingly well. Perfect with a crisp green salad as a fakeaway style meal. Oh, and my Vegan Chickpea & Spinach curry went down amazingly well too – ready in 15 minutes, it was a lovely spicy hug in a bowl!
Wine'n'cheese Time! #flatlaying #flatlayingfood #flatlay #wheninFrance #wine #wineandcheese #cheese #cheeseandwine #cheeseandbiscuits #cheeseboard #holiday #france #southoffrance #summer #whatastudenteats

A photo posted by Chloe Ellen (@ninegrandstudent) on Jun 7, 2016 at 6:41am PDT
Too Much Cheese & Wine
Being in France for a few days gave me a cheese passion I didn't really know I had. Sure, I pretty much always have cheddar and parmesan in, but I never eat a chunk of cheese, wouldn't really make a cheese sandwich. Now it turns out that I adore Brie, even enjoy a soft blue cheese. I'm still not quite grown up enough for goat's cheese yet, however…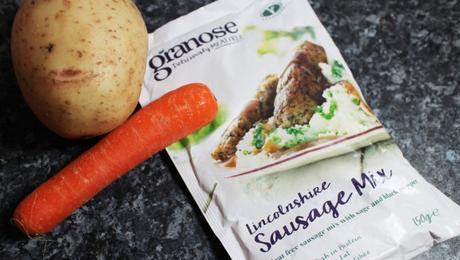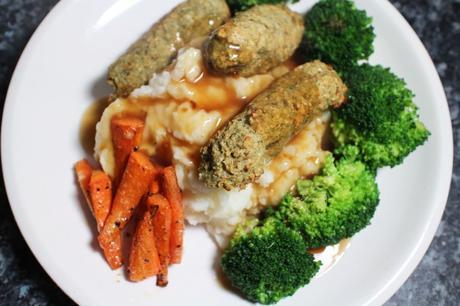 Veggie Sausages
One of the slightly more disastrous meals, although to be fair to Granose I did enjoy the taste and texture of the Lincolnshire Sausage Mix*. The issue? They were horrendously messy to shape, stuck to whatever I tried to cook them in, and generally looked a bit off-putting. I found them quite dry with the usual mash and gravy, however loved them with a mushroom-lentil-chicken stock mix I came up with. Now that has become a regular on my menu!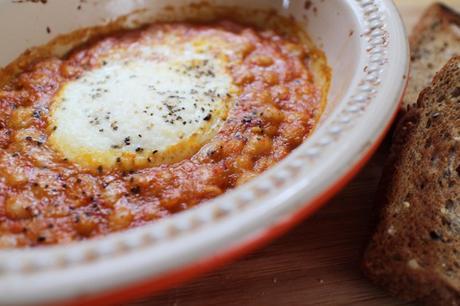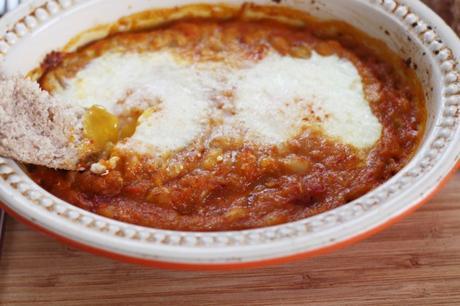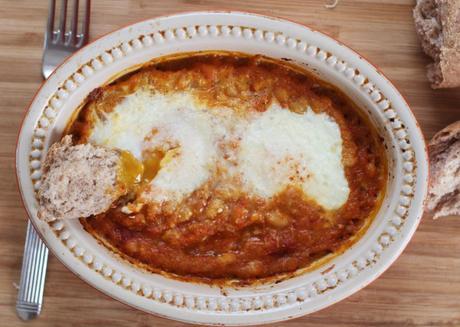 A Version of Shakshuka
Oh, how I drool a little over pictures of the classic dish. Unfortunately with a tomato-allergy it's just not really one for me, however I did discover a little hack which means I can enjoy something similar. Having FINALLY honed my tomato-free baked bean recipe (which I need to photograph and share asap), I decided to spice it up, add a few chorizo slices lurking around, crack in a few eggs, add parmesan and see what happened. The result was the perfect big lunch, and I'm guessing with a good salad would make a pretty acceptable light dinner too.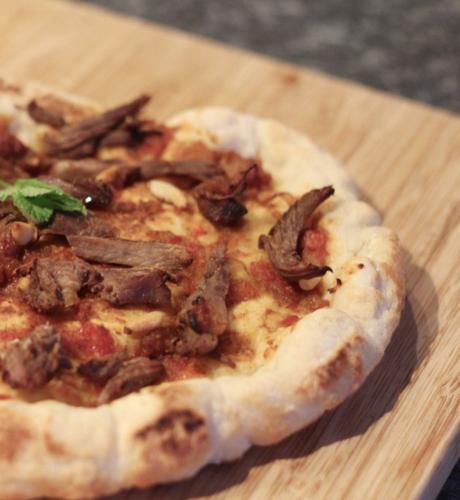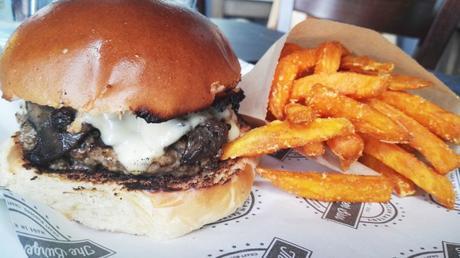 Other Highlights
So much good food in the past eight months or so – I went back through my recipe posts and there's much more than I originally thought. The steak with the seriously garlicky sauce, the leftover roast lamb flatbreads, and too many burgers to be strictly acceptable. There's been some lovely light fruity breakfasts on warmer mornings, lots of comforting dippy eggs, and many a cheeky fry-up. Oh, and an ice-cream sundae bigger than my face…
You wouldn't have thought I have to squeeze myself into a figure-hugging graduating dress in less than a fortnight, would you?!
What foodie highlights have you had lately? Any cheap(ish) London recommendations for me?