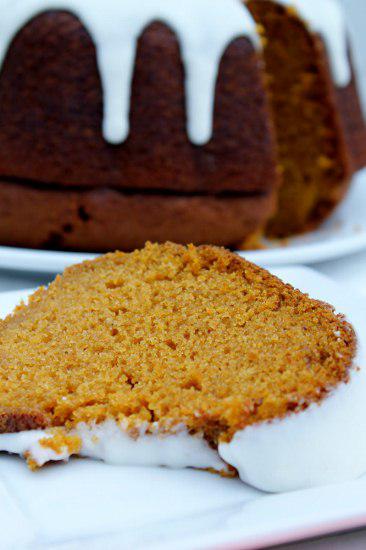 Since all the blogs that I follow are doing it, I decided to hope on the wagon.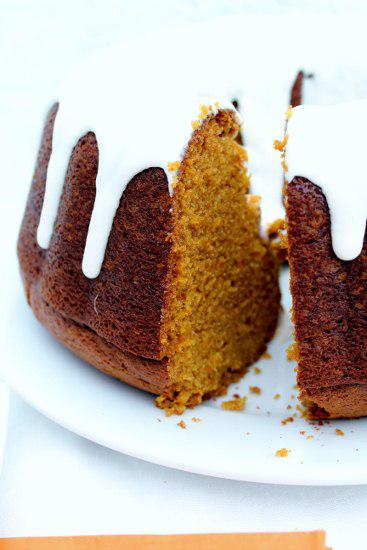 The wagon of making stuff from pumpkin.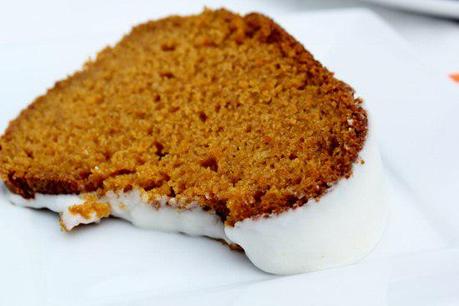 I'm not sure what took me so long. This is so much better than the one that I spend a pretty penny at Starbucks..Seriously. It is moist (*dislike that word), full flavored, the perfect amount of sweet and salty.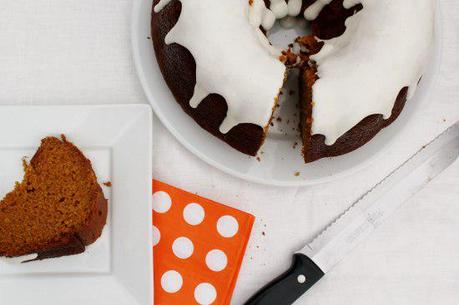 I'm in love. Check out that drip. Aahhh.
I am still not sure at what time I should be consuming this. Morning, Afternoon, Evening….or all of the above.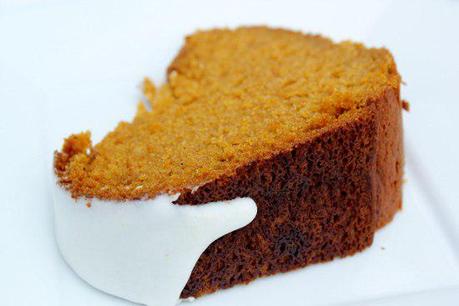 Make this. You literally toss everything into a mixing bowl, mix and pour into bundt pan…and the oven does the rest. Holy smokes this is good.
Spiced Pumpkin Bread with Ginger Glaze
Adapted from A Muse in My Kitchen
Ingredients:
3 1/2 cups flour
1 1/2 teaspoons salt
1 teaspoon nutmeg
1 1/2 cups granulated sugar
 1 1/2 cups brown sugar
1 cup vegetable oil
4 eggs
2 cups pumpkin
2 teaspoon baking soda
1 teaspoon cinnamon
2 1/2 teaspoon ground ginger, divided
3/4 cup water
3 tablespoons butter, melted
3 tablespoons milk
2 cups powdered sugar
Method:
Preheat oven to 350 degrees.
1. Mix all of the ingredient together for the bread, flour through water (use 1 teaspoon of ginger in the bread batter). Pour into 2 loaf pans sprayed with baking spray (or one bundt pan). Bake one hour. Let cool. Invert cake and let cool more on rack.
2. Mix together 1 1/2 teaspoon ground ginger, butter and milk. Add 1 cup of powdered sugar, stir with a whisk to combine. Add remaining 1 cup of powdered sugar. Should be somewhat thick. Let sit for a few minutes to thicken more. Drizzle over cake. Let the glaze naturally run down the cake – add however much or little you like.