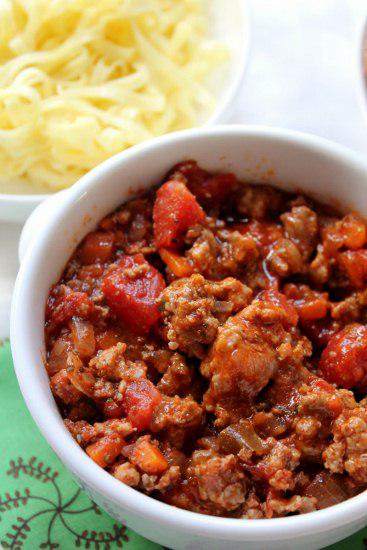 I am going to tell you a secret.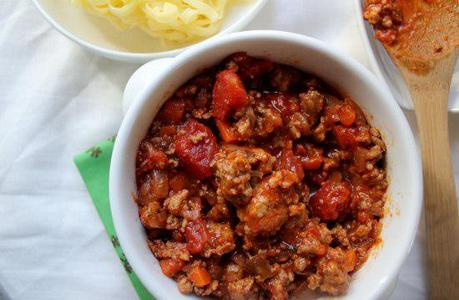 But don't tell anyone.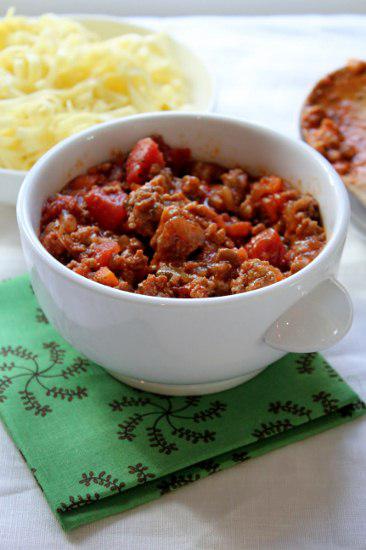 Homemade meat sauce is SO easy to make.
Don't be intimidated. With a few staple ingredients that I usually have around, this delicious flavorful sauce is born.
There are a million variations. I had ground turkey in the freezer, that was reaching it's freezer life – ground beef, ground pork and a combination works great too.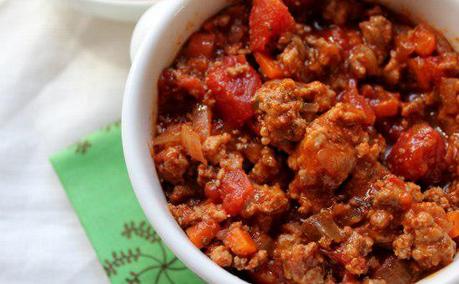 This sauce freezes great! I make a lot of this and freeze in quart containers.
Smoked Spiced Turkey Tomato Sauce
Makes 2 quarts
Ingredients:
1 tablespoon Olive Oil
1 medium onion, small dice
2 medium/small carrots, small dice
Kosher salt
freshly ground black pepper
1 lb. ground turkey
1 tablespoon medium chili powder
2 dashes cayenne powder
1 tablespoon smoked paprika
2 tablespoons tomato paste
1 15 oz. can diced tomatoes
1 15 oz. can italian stewed tomatoes
1/4 cup chopped parsley
Method:
1. Heat large pot on medium heat with Olive oil. Add diced onion and saute for 2-3 minutes. Add carrots and a dash of salt and pepper, cook for another 2 minutes. Stirring occasionally.
2. Turn up heat to medium high. Add ground turkey and cook until browned and all pink is gone. Add the remaining ingredients. Turn heat to low and simmer for at least 15 minutes. Taste and season with more salt and pepper.
3. This can be simmered more but is great right away. I freeze 1 quart and eat 1 quart right away.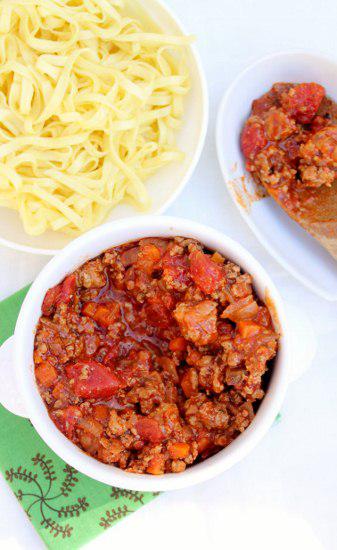 Filed under: Food Tagged: pasta, sauce, tomato, turkey