This is a really strange. And you're probably shaking your head at this combination. Plus since it is the day after Thanksgiving and it has nothing to do with turkey – I'm in turkey overload at the moment…This post is the farthest thing from turkey..but I am thankful for it…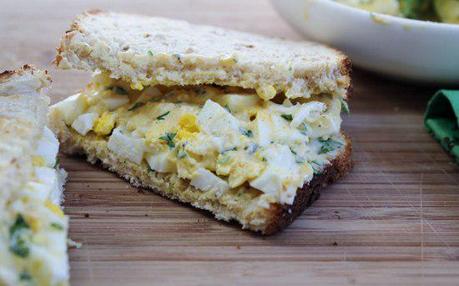 I really like egg salad sandwiches. I can really tell you why. I just like them.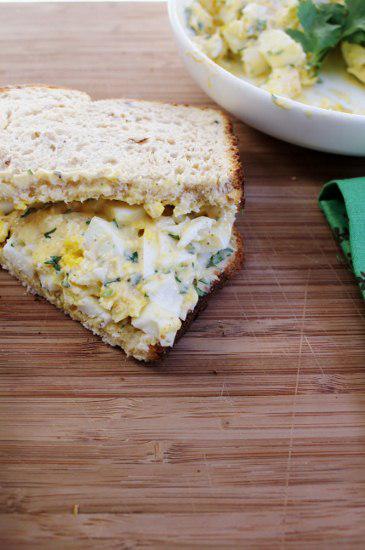 I usually add mayonnaise and Dijon mustard and call it good. But I was feeling the need for some heat.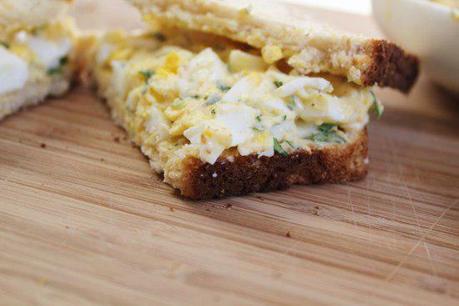 Siracha is a great condiment for that added heat that some dishes need. I don't normally think that egg salad needs heat, but its all about trial and error.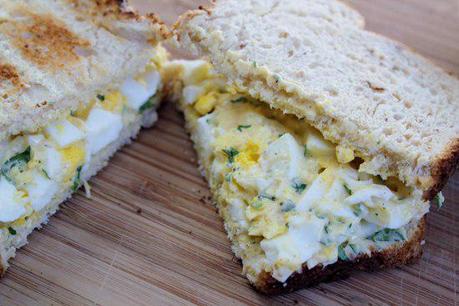 I know some people don't like cilantro. They think it tastes like soap. I don't understand. It is one of my favorite fresh herbs. I love the spiciness and freshness it adds.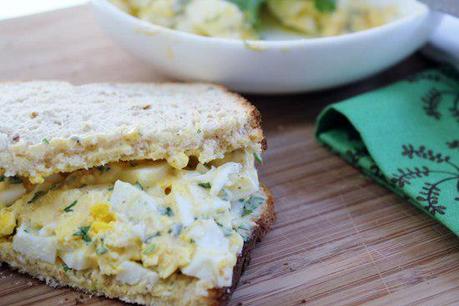 Are egg salad sandwiches only enjoyed in the Summer?
Siracha and Cilantro Egg Salad Sandwich
Yied 1 sandwich
Ingredients:
3 eggs, hard-boiled and cooled
1/4 cup mayonnaise
1-2 teaspoons Siracha (depending on your desired heat level)
1 tablespoon chopped cilantro
Kosher Salt
Freshly Ground Black Pepper
2 pieces Whole Wheat Nut bread, slightly toasted
Method:
1. Combine all ingredients (eggs through black pepper) in a small bowl. Taste and adjust the Siracha and/or salt/pepper level to desired taste.
2. Spoon egg salad over 1 piece of toasted bread. Top with other piece of bread. Cut in half and chow.