Calling all Vegetarians!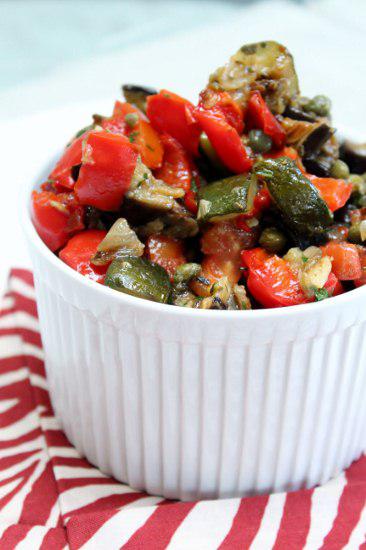 This is a must. You must add this to your monthly rotation.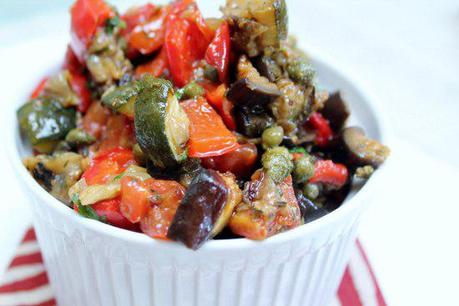 And I have to tell you this. 1 cup of this gorgeous creation is 110 calories. I wouldn't lie. I mean I don't lie about serious things like this. 110 calories, folks. You could eat 2 cups if you are crazy like that. and like me, since I ate 2.8 cups.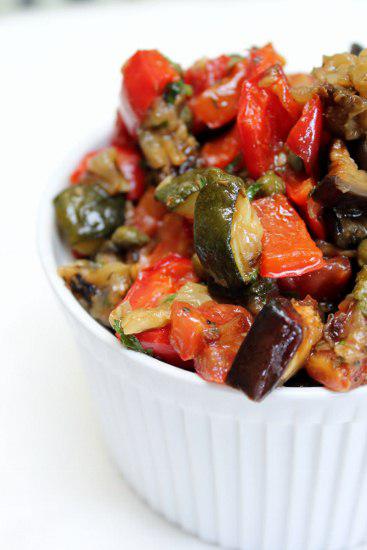 You can't go wrong with eggplant, red peppers, zucchini and capers! Look at those rich colors.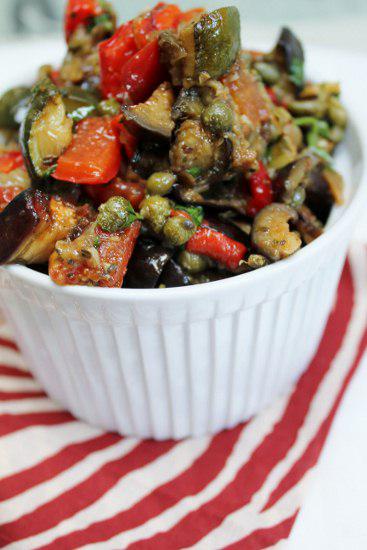 Speechless.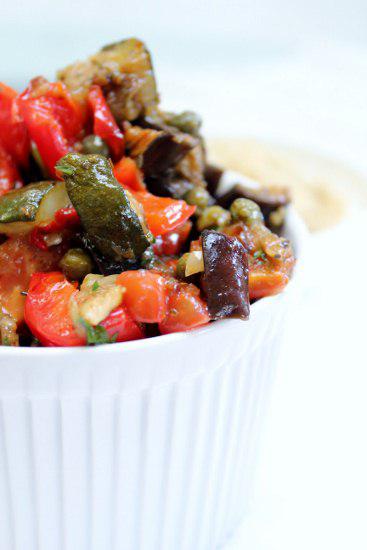 Roasted Vegetable Ratatouille
Adapted from WholeFoods
Ingredients:
1 medium eggplant, 1/2 – inch dice
1/4 teaspoon Kosher salt
1 medium zucchini, 1- inch dice
1/2 medium yellow onion, 1-inch dice
1 medium red pepper, 1-inch dice
1/4 cup extra virgin olive oil
2 Roma tomatoes, 1-inch dice
2 tablespoons garlic, minced
2 tablespoons dried oregano
1/4 teaspoon freshly ground black pepper
1 canned roasted red pepper, chopped
3 oz. baby nonpareil capers, drained
Method:
Preheat oven to 400 degrees.
1. Dice eggplant first. Combine with salt and set aside in colander to drain.
2. Meanwhile, prepare remaining ingredients. Combine tomatoes, garlic, oregano and black pepper in a bowl, and set aside.
3. Combine eggplant, zucchini, onion, and red pepper, with olive oil. Place in roasting pan. Bake for 45 minutes – stirring half way through. Stir in tomato mixture and back another 20 minutes.
4. Remove from oven and stir in canned roasted red pepper and capers. Serve warm over brown rice or quinoa.