Do you like Cauliflower?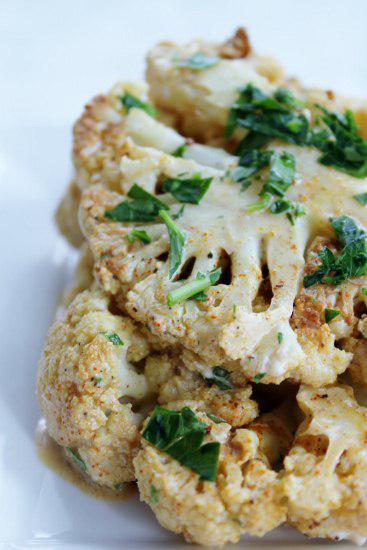 Cauliflower steaks are all over the food blog world right now. In an effort to be apart of the cool crowd, I made these. My take..and of course since my current obsession involves curry (and cilantro), I had to add some to this.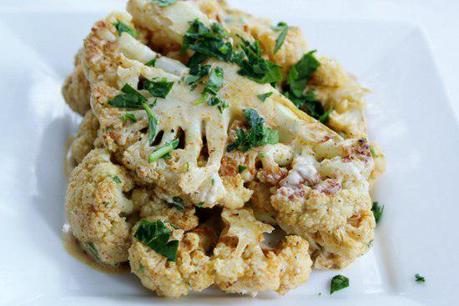 Cutting the cauliflower head into 'steak' gives this dish more of a meaty consistency…you need a knife.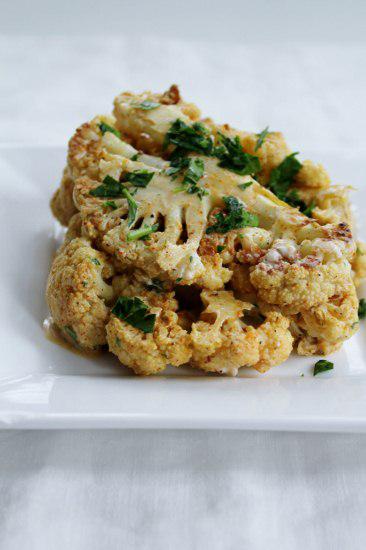 The caramelization (whoa, that's a long word) that comes from roasting makes fireworks in your mouth. The depth of flavor that is brings to the cauliflower – that can be somewhat bland – is bland no more!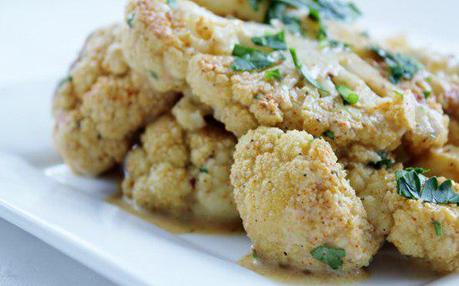 Love this picture. Look at the detail!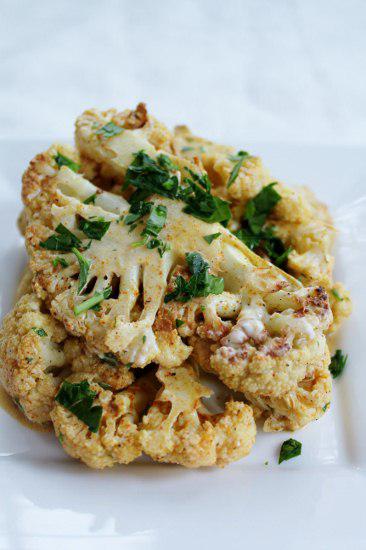 Roasted Cauliflower with Spiced Coconut Milk
Enough for 2 heafy portions.
Ingredients:
Olive Oil
1 Cauliflower head
1/2 can coconut milk
1 heaping teaspoon ground Garam Masala
1/2 teaspoon cumin
1 squirt of Sriracha
pinch of each salt and pepper
1 large pinch of freshly chopped parsley
Method:
Preheat oven to 400 degrees. Olive oil a sheet pan with sides.
1. Cut the end with the leafs off of cauliflower head. Cut into 'steaks', approximately 1 inch thick. Place on prepared sheet pan. Put in oven for 18 minutes – or until browned on the bottom.
2. Meanwhile, prepare the sauce. Combine the remaining ingredients (not parsley), in a small saute pan. Whisk to combine over medium-low heat. Once a slow simmer begins and it is heated through, turn heat off. Place cauliflower steaks in pan, one at a time. Flip over to coat each side with the sauce. Repeat until all steaks are coating, adding the steaks to a serving plate.
3. Top with parsley and remaining sauce. Eat right away!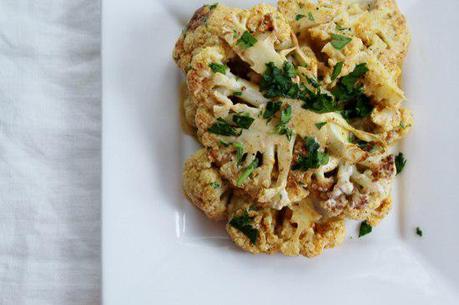 Advertisement