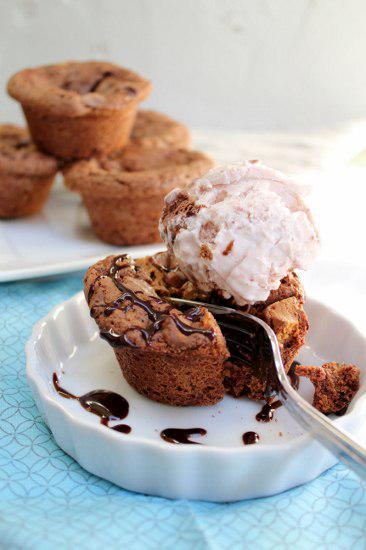 When you have left over Halloween candy, what do you do with it? I mean besides taking detours in your kitchen to snag a few pieces, 16 times a day.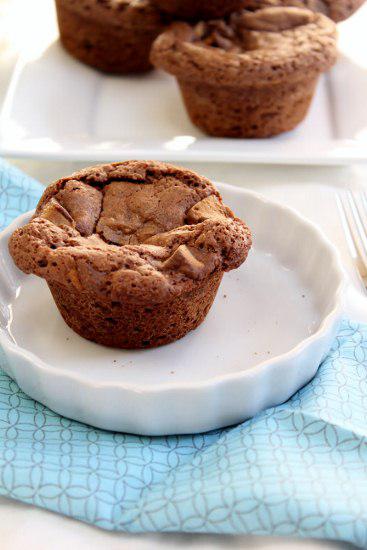 They kind of look pitiful when naked..don't be fooled.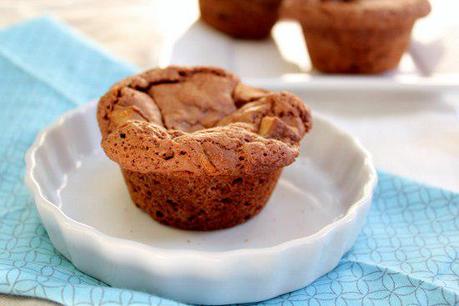 Add some chocolate syrup.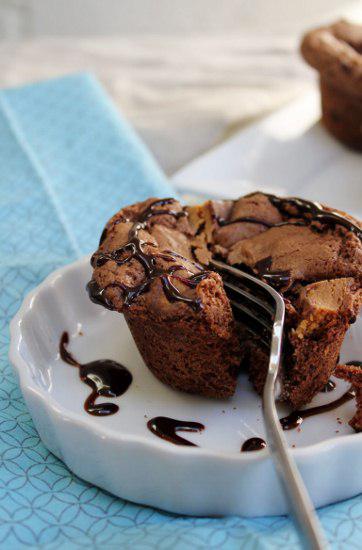 And a scoop of ice cream.
Dessert is served!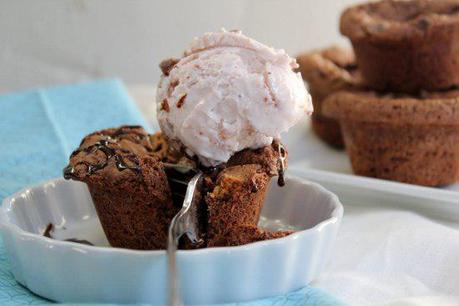 That drip of chocolate syrup on the side, kills me. Don't you just want to drive into that picture and catch it from falling?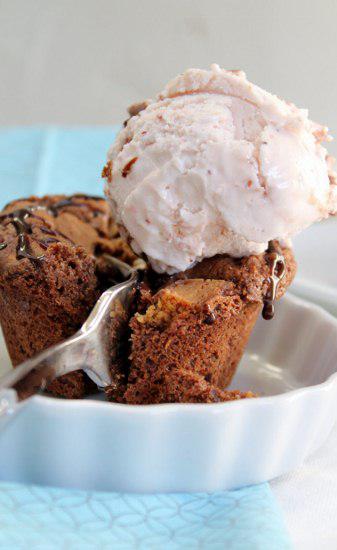 Heat these up. Serve with ice cream. Grab a fork or not. Open your mouth and enjoy!
Reese's Peanut Butter Cup Brownie Muffins
Yield: 18 muffins
Ingredients:
2 cups semi-sweet chocolate morsels, divided
1/2 cup (1 stick) butter, cut into pieces
3 eggs
1 1/4 cups all-purpose flour
1 cup sugar
1 teaspoon vanilla extract
1/4 teaspoon baking soda
6 Reese's Peanut Butter cups, rough chop
Method:
Preheat oven to 350 degrees. Grease muffin tins with cooking spray.
1. Melt 1 cup of chocolate morsels and butter in a heavy saucepan over low heat, stir until smooth. Remove from heat.
2. Add melted chocolate and butter into large mixing bowl. Stir in eggs. Stir in flour, sugar, vanilla extract and baking soda. Stir in remaining 1 cup of chocolate morsels.
3. Add 2 heaping tablespoons of batter to each individual muffin tin. Sprinkle chopped Reese's Peanut Butter Cups on top of each muffin. If any batter remains, pour over the top.
4. Bake for 20 minutes. Remove from oven and let cool. The centers will subside – leaving the perfect place for some ice cream or whipped cream. When storing them, cover completely with plastic wrap or in a sealed bag.