Yes it is true. I am on a roll. These vegetarian recipes are just cruising on through my kitchen lately. It's a trend and I want to be apart of it.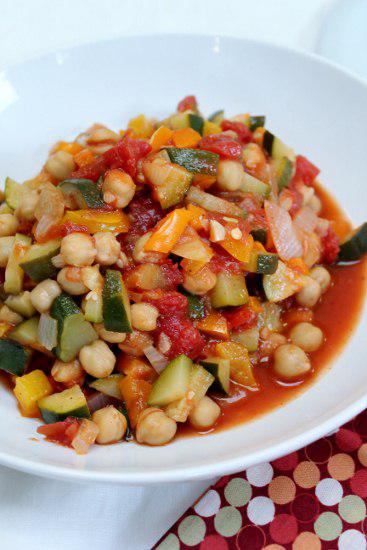 No really. I do.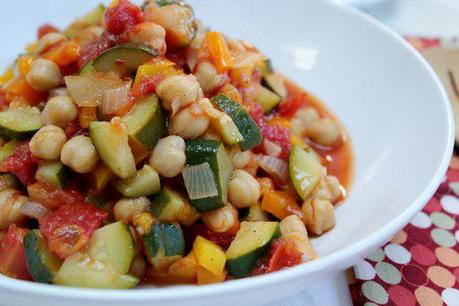 Cooking for other people is fun. Especially when they ask for dishes that you don't normally make. Getting out of my comfort zone has been good. And they are delicious too!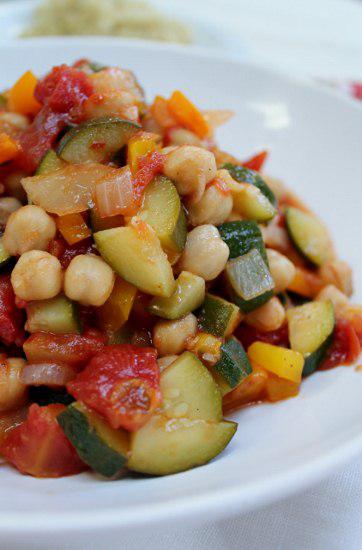 This is something that I wouldn't normally cook for myself at my home. But I may have just changed that. This is so hearty, full of flavor and very quick to pull together.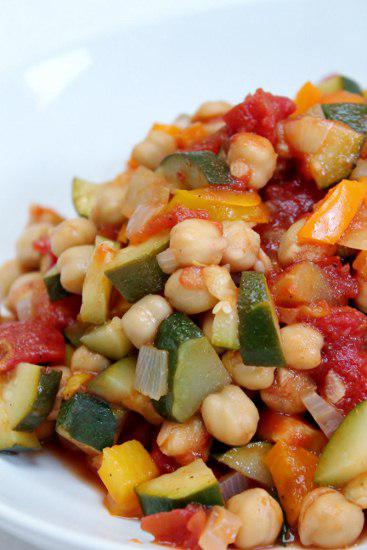 Mediterranean Chickpea Stew
Adapted from WholeFoods
Yield = 4
Ingredients:
1 tablespoon extra virgin olive oil
2 cloves garlic, chopped
1 small yellow onion, chopped
1 medium yellow or orange pepper (I used 1/2 of each), cored, seeded, and chopped
2 medium zucchini, chopped
1 can diced tomatoes
1 can chickpeas, drained and rinsed quickly
1 tablespoon capers, drained
salt and freshly ground black pepper, to taste
Cooked quinoa, brown rice or couscous, if desired
Method:
1. Heat oil over medium heat in a large skillet. Lower the heat, add garlic and onions and cook for 5 minutes until translucent. Add peppers and cook for 2-3 minutes.
2. Add zucchini and cook for 10 minutes, stirring occasionally. Add tomatoes and bring to a simmer and cook for 15 minutes.
3. Stir in chickpeas and capers and cook for another 3-5 minutes. Season with salt and pepper, then serve warm over quinoa, brown rice or couscous.