Popeye called me the other morning.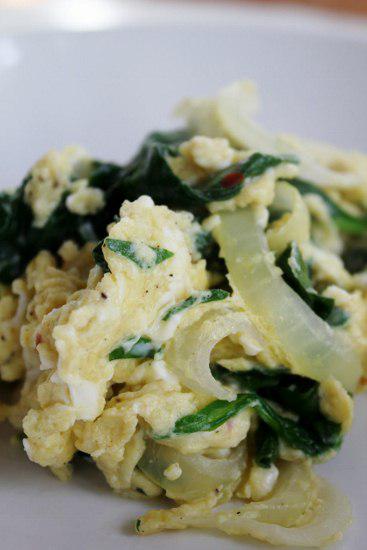 Asked me where spinach was in my diet.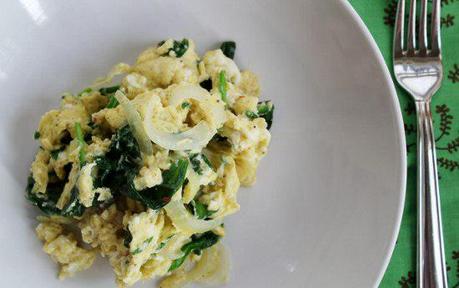 I decided to reply with this!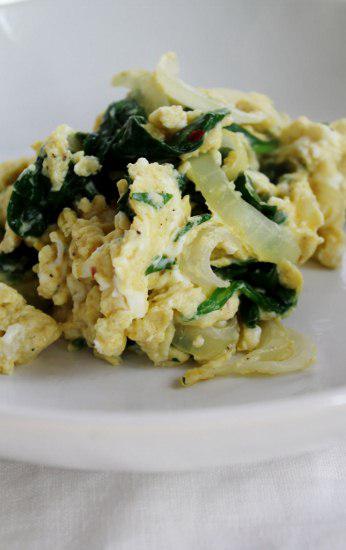 This is good. So good, that I didn't even need a mid morning snack. It kept me going all morning…until 12:01!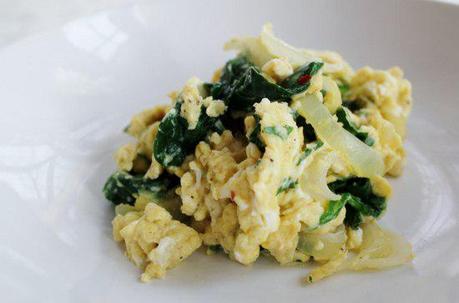 No cheese? I know, no cheese. It really didn't need it.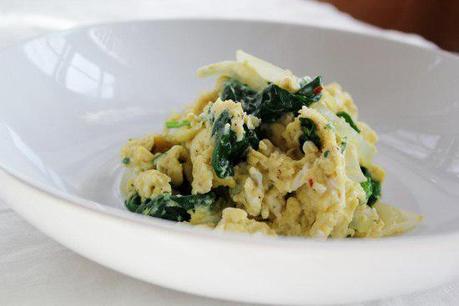 Gingered Chinese Five Spiced Eggs with Spinach
makes 1 serving
Ingredients:
1/2 tablespoon butter
2 slices white onion
1 handful of spinach, cleaned and dried
3 eggs
2 tablespoons milk
small pinch of Chinese Five Spice
1/2 teaspoon grated fresh ginger (2 grates on the microplane)
1 pinch Red Pepper Flakes
1 pinch of freshly chopped parsley
Salt and Pepper
Method:
1. Melt butter in a small saucepan over medium heat. Add onion and saute for 2 minutes. Add spinach on top of the onions – cook for 30 seconds, until just beginning to wilt.
2. Scramble eggs, milk, chinese five spice, ginger, red pepper flakes and parsley together. Sprinkle in some salt and pepper. Add to the onion and spinach mixture. Cook until it reaches desired consistency – I like my eggs cooked – so a little dry.
3. Serve right away!
*After the first bite, I added another pinch of red pepper flakes and Kosher Salt..you can see that in the below picture!