One of our most faithful readers asked us how far in Portugal we travelled and the answer is simple: further to the north. After having left Monchique, we had an overnight stop in Comporta.
In other words, we had left the Algarve and were now in the region of the Alentejo.
The only thing we did in Comporta was to go to a restaurant, which the hotel had recommended us. It was time for me to introduce Lars to another Portuguese speciality. In Monchique, he had tasted and appreciated the chicken piri-piri, chicken prepared with hot chilli peppers.
Sao Joao specializes in fish and seafood dishes; it is not cheap, but I can assure you that it is worth its money. This is the place where Lars tried and enjoyed his first cataplana.
The word "cataplana" actually refers to an item of cookware, made from two copper and shaped like two clamshells. It is used to prepare seafood stews and the dish has the name. The one we had in Sao Joao consisted of different kinds of seafood and fish, rice and coriander. It was phenomenal!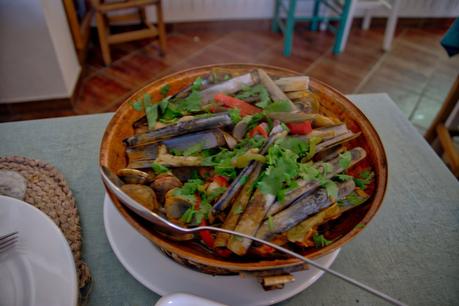 I know it sounds incredible, but this was actually the best cataplana I have ever had. What is even more incredible is that Lars and I still had room for dessert.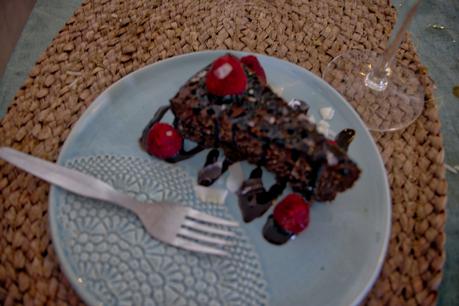 The restaurant is decorated in blue and white and has a really charming and lively atmosphere. And it's very popular!
In case you ever go to Comporta, this is the address:
R. 24 de Junho 2, 7580-643 Comporta, Portugal
The restaurant is open every day, except Thursdays, from noon to 4 pm and from 7 pm to 10 pm.