I am going to tell you something.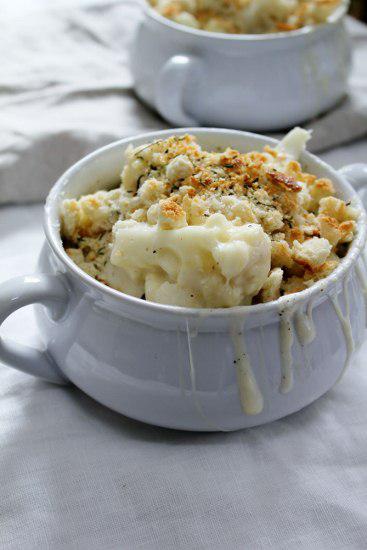 Actually I am going to tell you what to do.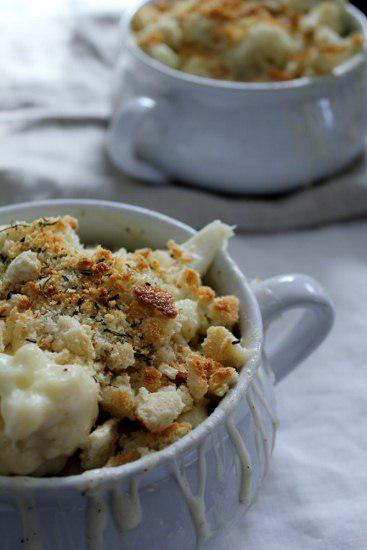 Make this. Tonight. This weekend. Whenever, just make it soon.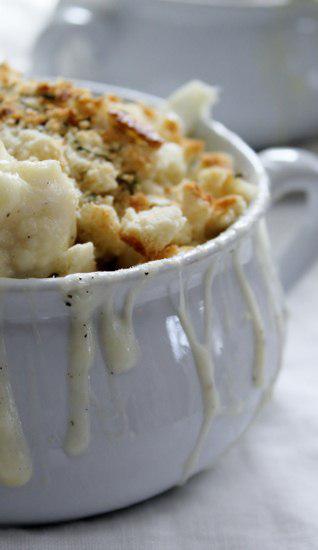 You will thank me.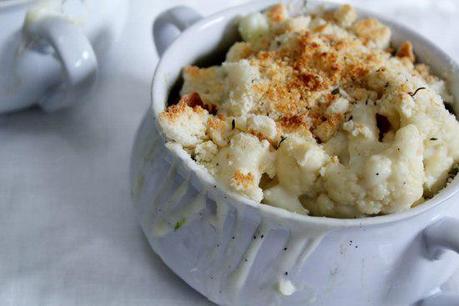 Check out that gruyere and swiss. Party time!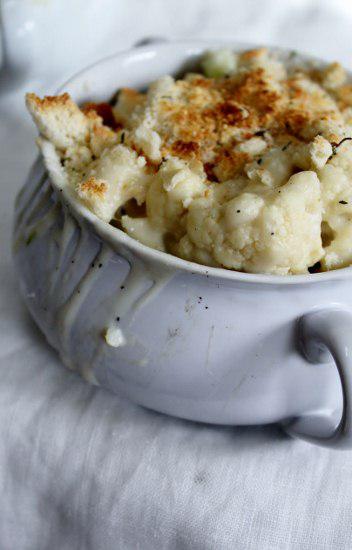 Bread crumbs make it even better. There aren't essential but necessary.
Cauliflower Gratin
Adapted from Food Everyday, Fresh Flavor Fast.
Serves 4
Ingredients:
3 slices bread, torn into large pieces
2 tablespoons grated parmesan cheese
2 teaspoons dried thyme
3 tablespoons unsalted butter
1/3 cup all-purpose flour
2 cups milk
1 head cauliflower, trimmed and cut into small florets
Kosher Salt and freshly ground Black Pepper
1/2 cup grated Gruyere cheese
1/2 cup grated swiss cheese
Method:
Preheat oven to 350 degrees.
1. In a food processor, pulse bread and parmesan until coarse crumbs form. Add dried thyme and 1/2 handful of cheese mixture. Mix with hands.
2. In large saucepan, melt butter over medium heat. Add flour; cook, whisking constantly for 1 minute. Gradually whisk in milk.
3. Add cauliflower, and season with salt and pepper. Bring to a boil, and reduce to a simmer. Cover, and cook until cauliflower is starting to soften, about 5 minutes. Remove from heat; gradually stir in Gruyere and Swiss cheese.
4. Transfer mixture to a 2 quart baking dish or individual ramekins. Sprinkle evenly with bread crumb mixture. Cover with aluminum foil; bake until cauliflower is just tender hen pierced with a knife. Remove foil, and continue to bake until bread crumbs are golden brown – about 20 minutes more. Serve hot!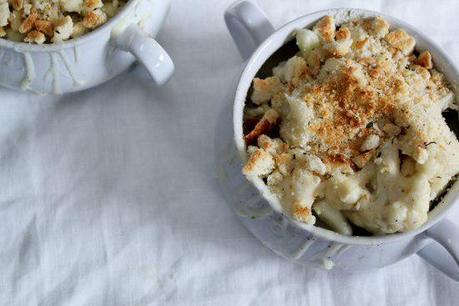 Advertisement