An evening out involving delicious food and handsome date? Who was I to say no…? Bella Italia recently invited me and W to try out their new Student menu and we jumped at the chance.
Bella Italia is a family favorite as it has enough choice for everyone. Out of my parents and my sister, one is allergic to citrus, one to tomatoes (shifty eyes…), and one doesn't eat cheese. It can cause problems when eating out! We all have a great choice at Bella Italia so it's our go-to for a family meal, and it doesn't hurt that it's great value too. And with this menu it's even better…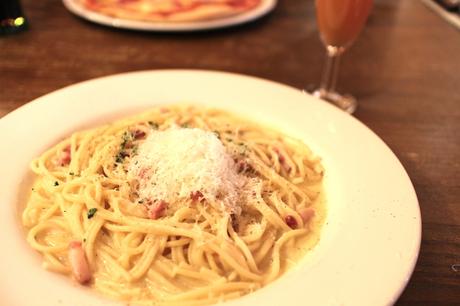 For just £5 with a valid NUS card students have a pretty huge menu to choose from. It's shorter and more basic that the regular menu, but FIVE pounds?! A KFC can cost more than that…
I was also pretty impressed that there was a good choice of non-tomato options. I was expecting to be lumped with carbonara (no complaints!) but even I had options. Including
two
pizzas. Most places can't manage a tomato-free pizza when charging £10+ but here it is possible. Impressed to say the least!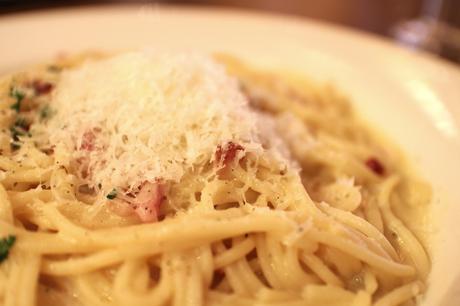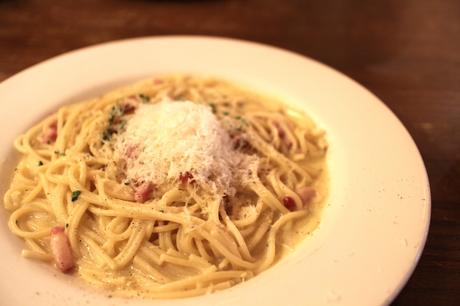 In the end I did go with carbonara, and very nice it was too. Especially after my customary heaping of parmesan and black pepper. A massive plateful, creamy sauce, and beautifully cooked pasta.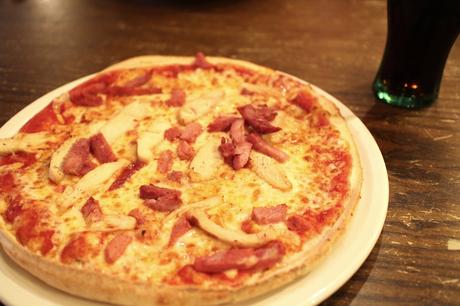 W made his own pizza, adding ham and chicken. It was "mightily delicious" – he really enjoyed it. For £5 our mains were excellent value, cheaper than some ready meals and a darn sight nicer. They certainly didn't skimp on the amount of meat on his pizza, or the portion size of my dish!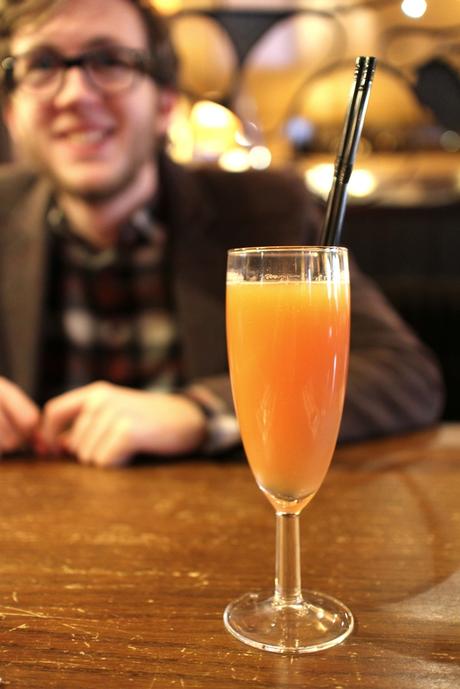 I accompanied my meal with a Bella Fresca – a combination of peach puree, rum and some other alcohol. I found it sweet, fruit, refreshing and with a great kick. Whilst it was pricey at just short of £6, most cocktails at Bella Italia are 2-for1 with the student menu which makes them slightly more affordable.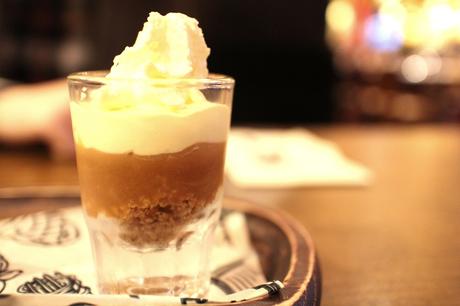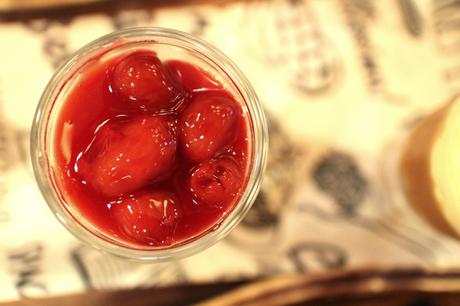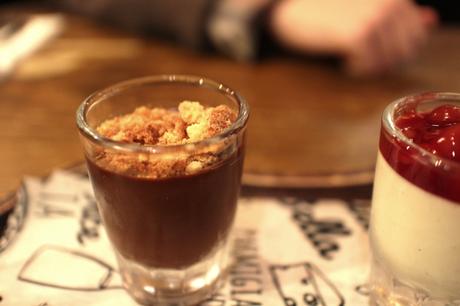 We were pretty full after our mains (not bad for £5) but shared  three desert shots. Banoffee Pie wasn't great, rather artificial tasting and a bit gloopy. Panna Cotta was the best, tart cherries, sweet syrup, creamy base. The Amaretto Chocolate was good, but scarily rich and a little too cold.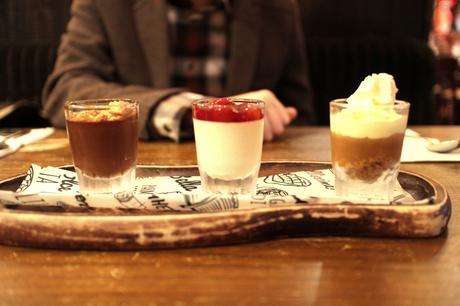 Service was excellent, friendly, smiley, without being awkward or over-the-top. I'd perhaps suggest they don't flash the lights on and off with a Happy Birthday (I'm badly affected with dizziness when there are flashing lights), but other than that I thoroughly enjoyed my evening. After this carb-fest then a weekend away I definitely need to get back to my healthy-eating!
Have you ever been to Bella Italia? What did you think? What's your favourite Italian restaurant?