Maybe no-one has informed the weather, but this week is National BBQ Week in the UK, and when Newman's Own sent over some goodies for me to try, I knew pulled pork had to be on the menu.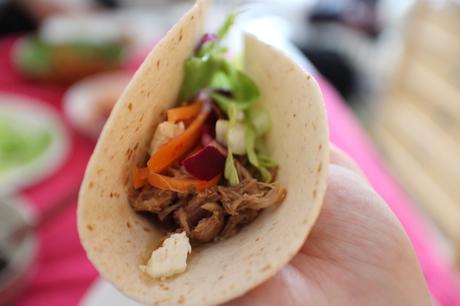 Me and W decided to have a bit of a cosy Eurovision night in. Drinks, more food than was sensible and lots of cheesiness courtesy of Graham Norton – a perfect antidote to the day spent in Costa acompanied by engineering notes (I spent the time blogging and laughing in my head – mean girlfriend!).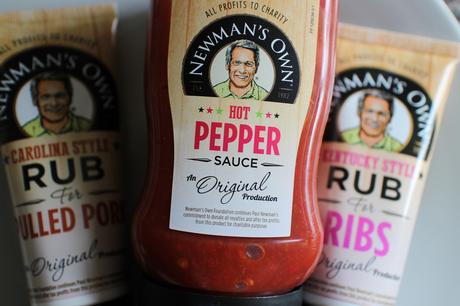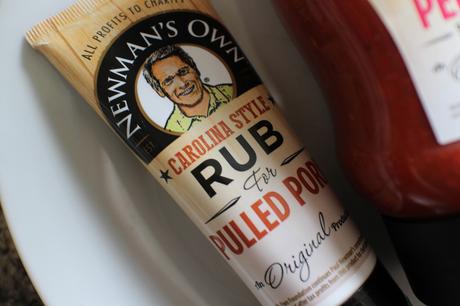 This pulled pork is the perfect way to have a BBQ meal without relying on the weather. Sure, maybe it's not quite the same as slightly pink sausages, burnt burgers and shivering in the cold, but its damn good. And it can be made in the depths of winter – I know I'll be making it again. We served ours taco-style with wraps, some homemade pickled slaw, refried beans and sweet potato fries.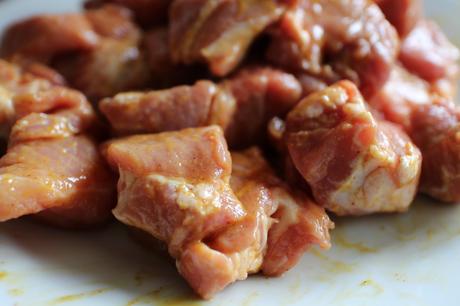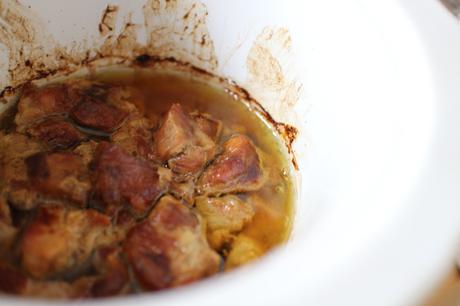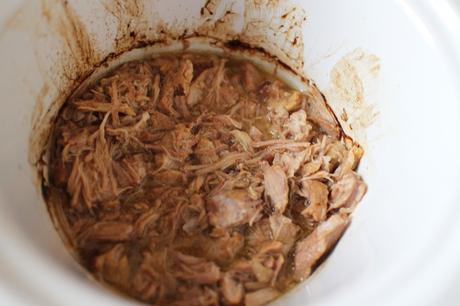 The pork was super simple, and great value. A tray of diced pork should came in at just over £2 and would have fed far more than the two of us. Simply rub with the Pulled Pork seasoning*, throw in the slow cooker with a teeny bit of water and leave on low for as long as you can. The style of rub meant it wasn't 'normal BBQ flavoured' (i.e sweet, cloying and tomatoey), but instead it was spicy and mustardy. Whilst full of flavour, this marinade also enhanced the porkiness of the meat – not overshadowing it in the slightest. I loved it. Once your are ready to serve, lift the meat out onto a plate, shred with forks. Spoon as much fat out of the liquid as possible before putting the pork back to stay warm.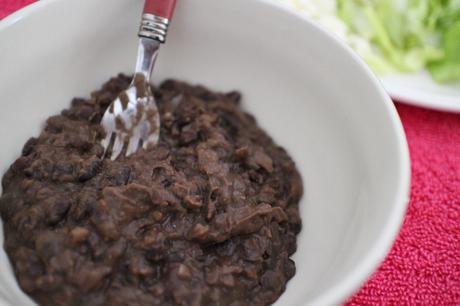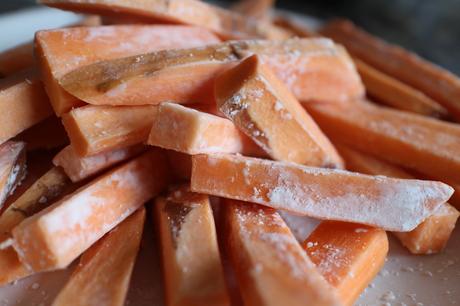 Refried beans are a staple for me, they are some of my favorite things. Sweat finely diced onions in lard, add in cumin and other spices until fragrant, add beans and squish around until thick and creamy. You can blend for a smooth dip if you want – and top with cheese to be even more greedy. We added some tabasco to the mix too – their new chipotle sauce* is pretty awesome! Sweet potato fries were a bit of a failure – a little mushy and not crisp. I'm determined to crack these over the next few months so let me know if you have any tips!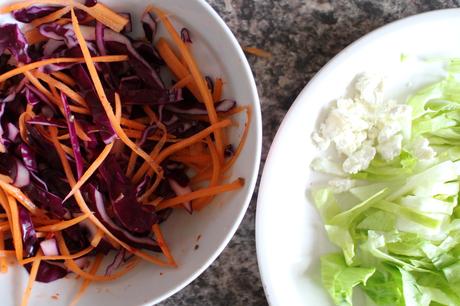 Food coma, watching the voting and guessing who would receive most points from certain countries, Eurovison is one of my favorite nights of the year. I loved Sweden's offering and wasn't particularly surprised when they won – definitely one of my favorite songs of the night!
Did you 'celebrate' Eurovison? Have you embraced National BBQ week yet?