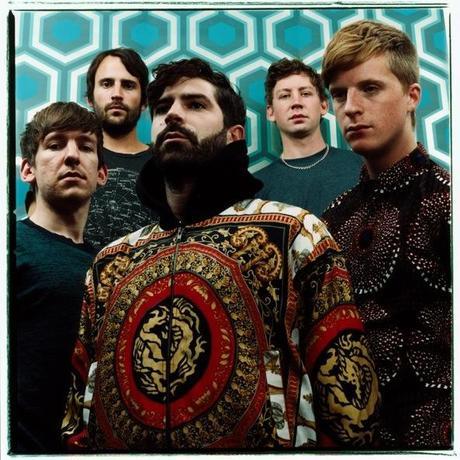 Indie Rock band Foals are back with their new single 'Inhaler', taken from their forthcoming third album 'Holy Fire'. Zane Lowe premiered the song Monday night on BBC Radio 1 as the Hottest Record in the World.
'Inhaler' is one of the bands heaviest tracks to date as it borders on hefty metal vibes, especially in its all-out immense chorus. Speaking to Zane Lowe, Foals wanted to bring this track to a new and exciting place and push it as far as they could. It's more of a diverse listen that's both heavier and subtler at the same time.
"We just did what felt right and hope the record plays out like that"
When recording the album, legendary producer duo 'Flood and Moulder' (Nine Inch Nails, The Smashing Pumpkins, The Killers), encouraged the band to do one take tracks, where the core body of instrumental is done in one take and touched up afterwards. This concept is put into practice throughout the entire album, and allowed Foals to actually be a band in the studio and not have to worry about cuts between takes.
With plenty of upcoming tour dates in November & December, the band will also play a one off date at London's Royal Albert Hall on March 28th, as part of the 'Albert Sessions'. The Albert Sessions are an initiative designed to support up and coming artists by giving them the opportunity to perform on the Hall's famous main stage. Tickets will be available to the public at a lower price. Foals will also be taking part in a number of education initiatives, including music workshops for teenagers, a press conference for young journalists and a Q&A careers session with Peter Mensch from Q Prime Management (one of the biggest names in music management). Foals will be supported by Efterklang and tickets go on sale Friday Nov 9th.
'Holy Fire' will be released February 11th and is available to pre-order from iTunes, while the new single 'Inhaler' is available to download now!