Prostate Cancer Treatment in India – Overview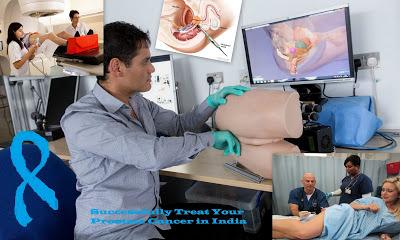 The prostate cancer treatment in India is done at the top hospitals in India from the top oncologists through the assistance from Forerunners Healthcare, the leading medical travel service provider in India. Our team provides the international patients assistance for those seeking affordable prostate cancer treatment by helping them fly to India. Due to the advancements in technology like the robotic arm for prostate surgery, higher success rate for prostate cancer treatment, most international patients fly to India for affordable prostate cancer treatment. Further, robotic surgery for prostate cancer allows maximum precision during the surgery making it safe for the older patients as well.
Top Hospitals in India
Hospitals in Delhi
1) Max Institute of Cancer Care
Max Institute of Cancer Care, Delhi is a state of the art tertiary care medical center and hub of medical tourism region with many national and international patients getting their complex prostate cancer treatment in India. It is accredited by Joint Commission International (JCI) for its highest standards of patient care and safety as well as recognized as one of the hospitals for cancer treatment in India.
2) Fortis Hospital
Fortis Hospital is the medical center with well staffed and efficient healthcare professions offering affordable prostatecancer treatment in India to the international patients. Our international patient's division caters exclusively to and facilitate prostate cancer treatment for our patients from abroad.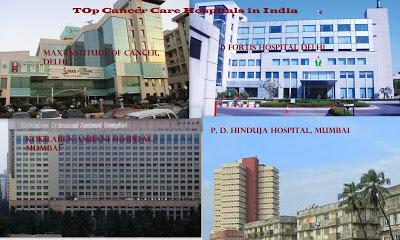 Hospitals in Mumbai
1) Kokilaben Hospital
Kokilaben Hospital have managed to treat more than 500 prostate cancer patients in the last four years with the state of the art DA-Vinci robotic surgery and radiation techniques for prostate cancer treatment. Our outcomes follow the international guidelines of prostate cancer management.
2) P.D. Hinduja National Hospital
P.D Hinduja National Hospital is one of the best cancer treatment hospitals located in Mumbai. We have expertise to provide treatment for prostate cancer and our services include identifying, preventing and treatment cancer from our experienced urological oncologists and surgical oncologists.
Top Oncologist
Cancer Surgeons in Delhi
1) Dr. Gagan Gautam
Dr. Gagan Gautam is the Head of Uro Oncology and Robotic Surgery at max Institute of Cancer Care, New Delhi. He is the leading robotic cancer surgeon in India who has pioneered in various advanced procedures in the country including the prostate cancer treatment.
2) Dr. Shyam Aggarwal
Dr. Shyam Aggarwal is a cancer surgeon in Delhi specializing in medical oncology with more than three decades of clinical experience. He is the senior consultant at Sir Ganga Ram Hospital, Delhi and after completing his MBBS and MD Medicine, he underwent a special training at AIIMS, New Delhi.
Cancer Surgeons in Mumbai
1) Dr. Yuvaraja T.B
Dr. Yuvaraja T.B, MBBS, MS (General Surgery), MCh (Urology) is the cancer surgeon in Mumbai. He works at department of cancer/surgical oncology, minimal access surgery, robotic surgery and urology thereby offering safe and affordable prostate cancer treatment. His specialty interests are minimal access and robotic uro-oncology surgeries and performed over 200 robotic radical prostatectomies.
2) Dr. Pradeep Rao
Dr. Pradeep Rao is the visiting Fellow in Laparoscopic Urology at Cleveland Clinic Foundation and he was one of the earliest urologists to start doing laparoscopy in India. He has been specializing in Endourology and Laparoscopic Urology with a primary interest in Laparoscopic Uro-oncology and stone disease. He is attached with Jupiter Hospital, Mumbai and Head of Department of Urology at Global Hospital, Mumbai.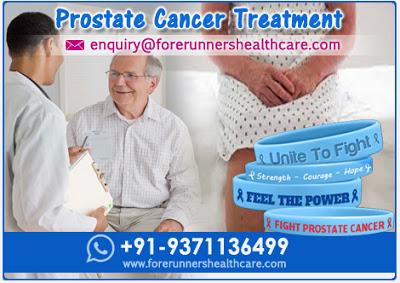 Benefits of Prostate Cancer Surgery in India
Advance Medical Facilities

: The advance medical facilities include latest equipment's, state of the art diagnostic and a wide range of prostate cancer treatments in India.
Top Hospital Mechanism

: The top hospital mechanisms in India have the extensive imaging facilities and diagnostics such as Asia's most advanced CT and MRI technology.
Affordable Cost

: We provide affordable cost prostate cancer treatment in India which is $5,000.
Zero Waiting

: There is zero waiting for patients planning to fly to India for affordable prostate cancer treatment.
Conclusion
Send your inquiry to Forerunners Healthcare and get the international patient assistance for flying to India to get the affordable prostate cancer treatment. Email us
Related Post :