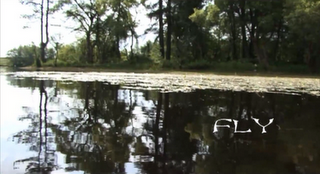 I've just viewed the latest short by Ronnie B Goodwin titled Fly. It's beautiful. It's as much about fly fishing, something that Ronnie enjoys, as it is about the beauty of nature. There are scenes such as the Dragon and Damsel Fly bumping heads that are simply heavenly to watch and something I could never have imagined witnessing in real life, or in this case even on film. In fact, even Ronnie mentions about this scene on his blog.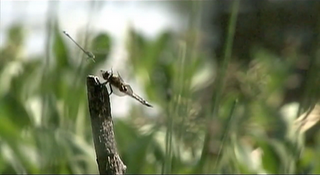 My appreciation for Fly lies not only in its beauty, but also because I can imagine the patience that went into it. Filmed in 10 days, I can't even imagine being in nature and waiting and capturing a world hardly seen by a city dweller like me. It is simply a dream.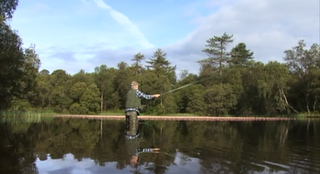 Having an ear for music, the right music, is as important for a film maker as is camerawork. I have always found that Ronnie uses music brilliantly. The music in Ronnie's shorts is as much a part of the story as are the characters. Listening to Moby's "Wait For Me" in the background whisks you away to the very spot where the film was shot.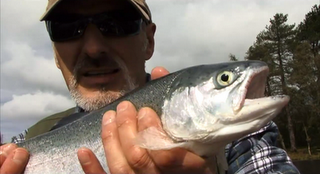 The Good thing about knowing the filmmaker is that I could shoot an email to him asking to tell me a little about the Fly, and this is what he had to say;
"With 2 of my short films in the Possible Futures contest, results Tues 26 July, and other larger projects in the pipeline, I have found myself with a little time to spare. So I armed myself with a fly rod and my trusty camera, and took about 10 days to shoot as many little moments whilst fishing at my favourite retreat, Carman Reservoir, located near Loch Lomond at the gateway to the Scottish Highlands.
I wanted to make a pretty short film about how I relax as a film maker, so I applied for a music license with Mobygratis.com, sent them a short synopsis of the idea, they granted a licence provided I don't make money from the film, and when it was completed, they ask to hook up with their vimeo site http://vimeo.com/groups/mobygratis/videos/26802494"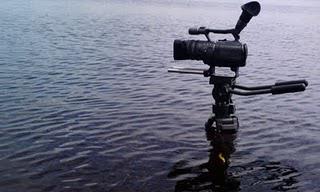 I'm glad Ronnie is carrying on with his dream of making movies and is experimenting with varied subjects. I am a firm believer that if you can bring together your passions in one project there is nothing like it. He is a filmmaker to watch out for and I consider myself lucky to have been in contact with him ever since I watched his excellent short Shooter. You too can follow him on twitter (@ronniebgoodwin) and I recommend keeping a watch because he has a few interesting projects lined up.

  
All photographs in the post are Copyright Ronnie B. Goodwin