Hello my peeps. Time for another fabulous FLxx spotlight with Mary Ossovskaya, and Los Angeles style with a real flair for fashion. I wanted to pick her brain a bit and find out what she loves, what she does, and what are her best fashion tips. For more of her fabulous fashion inspiration be sure to check out her adorable blog, Lady Stardust! Enjoy!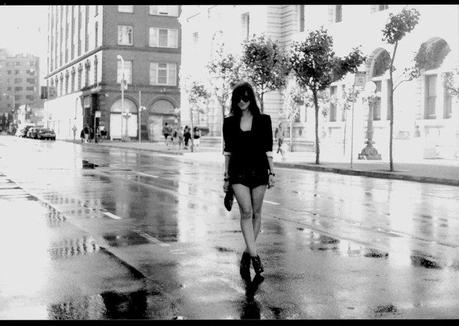 ( This all black ensemble, and the photo itself, are to die for )
✝ FLxx: Name/Age/Location/Occupation?
MO: Mary, 24, Los Angeles, Styling Assistant
✝ FLxx: How did you get started in the business of fashion? Tell us your story!
MO: I've always known that I wanted to work in fashion and I got my first taste of the industry when I interned at a modeling agency during college. I then worked as the fashion editorial assistant at 7×7 Magazine. When I moved to LA, I started assisting stylists. I love the energy of being on set and seeing things come together whether in editorials or fashion shows so styling seemed like a natural progression.
✝ FLxx: What is the most important thing you have learned in regards to working in the fashion industry?
MO: It's cut-throat and there are a lot of egos. Be confident in your abilities, work hard, and take everything with a grain of salt!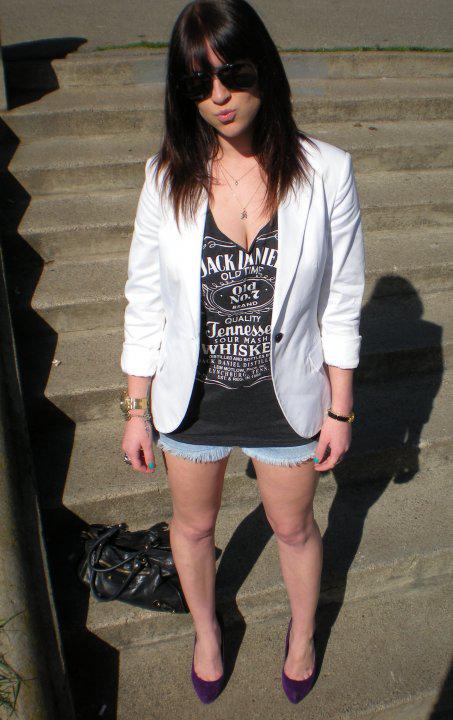 ( Loving the sleek white blazer paired with a fun Jack Daniels tee )
✝ FLxx: How would you describe your personal style?
MO: Minimal with a touch of rock and roll. I tend to stay away from anything too girly and gravitate towards clean lines, leather and black.
✝ FLxx: What is your typical go to outfit?:
MO: Skinny jeans cuffed at the ankle, a worn in t-shirt, leather jacket and a great pair of heels.
✝ FLxx: What trends are you loving for Summer 2012?
MO: Printed jeans and anything with a peplum.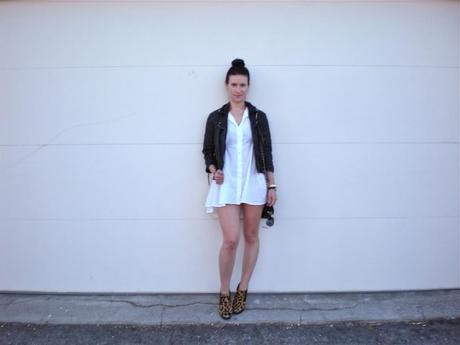 ( Black, white, & leopard… a perfect combo )
✝ FLxx: How about trends that you find to be cringe-worthy?
MO: I could really do without "flatforms". (Me too sister, me too!)
✝ FLxx: What are your favorite places to shop?
MO: Wasteland, Barneys, Tokio 7 in New York
✝ FLxx: Tell us all your most sacred beauty and/or fashion secret.
MO: Get your clothes tailored for the perfect fit, it makes all the difference.
✝ FLxx: What is the most beloved item in your closet?
MO: A pair of black suede Charles Jourdan booties I got in Paris, I've had them for years and worn them to death but can never seem to let them go.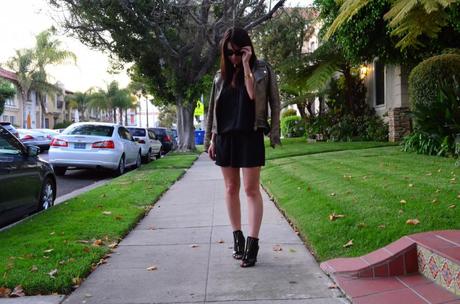 ( Big thanks Mary for being my spotlight of the month, you're amazing! )