Today I am pleased to announce the talented fashionista (and designer), Sasha Hendrix, is sharing with all of you some of her best kept fashion secrets!! Living in Los Angeles and seeing fabulous fashion all day long, this little lady knows her stuff. Peep this awesome FLXX spotlight and find out what Sasha wears, who her style icon is, what are her fave stores, and mucho mas!!
P.S. Forgot to mention  today is also Sasha's Bday (although you may have already assumed from the title of this post). Happy day girl & hope you have a greatttt day!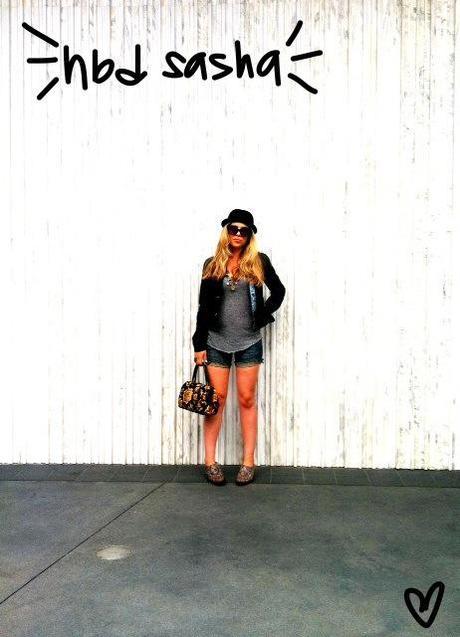 FLxx: Name/age/location occupation:
SH: Sasha Hendrix Zwail/ 23/ Los Angeles/ Associate Designer
FLxx: Tell us a bit about what you & what you do: 
SH: I work for a womens contemporary line and lounge wear line in Downtown Los Angeles (Green Dragon & Pink Lotus). I do everything from design and samples management to merchandising and trending. I honestly love what I do. It may not always be the most glamorous job but it is incredibly creative and keeps me very busy.
FLxx: How would you describe your personal style?
I feel that my style is consistently all over the place. I would say I'm very Southern California, eclectic. I'm a mix of fashionista, Rock'n Roll, vintage pin up with a hint of a boyish flare. I may wear dresses but I'm never overly feminine.
FLxx: What is your typical go to outfit?:
My typical go to outfit for everyday is usually skinny black jeans (cuffed), a basic tank or tee with my denim vest and my JC Elegant-St flats or my JC Python Arizonas. For night I almost always wear all black. Black leather looking pants, black tank, black Saffron Steve Maddens or JC Snick studded wedges and black perforated moto with faux fur collar (DIY). And everything with plenty of accessories.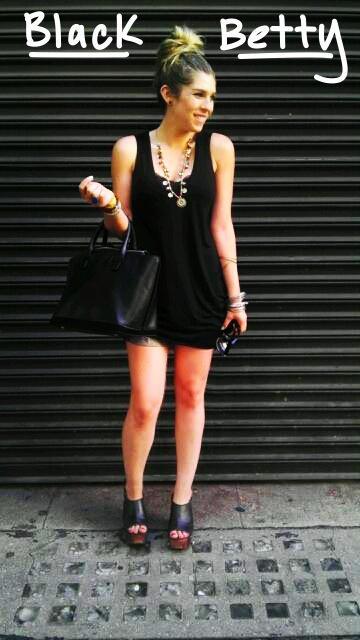 FLxx: What trends are you loving for Fall 2012?
SH: I Looooove me some rocker tees (great DIY). I am really into high necklines. I especially love button down shirts buttoned all the way up with a necklace. I'm also into monochromatic outfits, fit and flare vintage inspired dresses, leather and studded everything, pops of neon and front tuck tees.
FLxx: How about trends that you find to be cringe-worthy?
SH: There are definitely some trends I'm over. I can't stand extreme crop tops (that all the 12 year olds are wearing these days), shark bite hems, and overly shredded and distressed denim, just to name a few…
FLxx: What are your favorite places to shop?
SH: I'm not going to lie, I loooove to shop. It is one of my favorite past times. I am so lucky/ doomed to be living in an area where good fashion is ready available. In fact, on almost every corner of my neighborhood is an awesome boutique. Kill me!

If I'm going to the mall I head to
Zara
(my fav), Urban, and Forever 21 (I love me a deal)! There are also amazing vintage shops and flea markets that I frequent.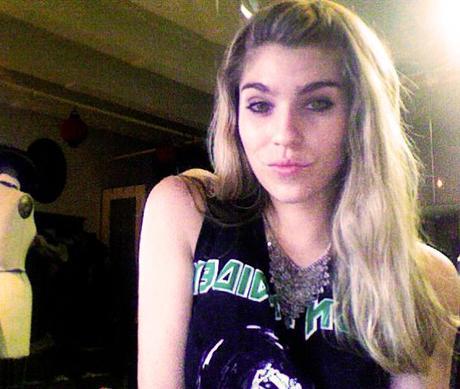 FLxx: Who are your favorite fashion designers, and why?
SH: I'm not going to lie, hate this question. I feel like every time I'm asked, I draw a blank because there are just too many to name. But right now I'm loving, Isabel Marant and Mara Hoffman because they are both a great mix of boho, vintage and modern contemporary. Prabal Gurung and Peter Pilotto for their sleek modern silhouettes and great use of prints. I'm absolutely obsessed with anything Celine. And as for a couture house Viktor and Rolf is my 'ish!
FLxx: Whom are your favorite models or style icons, why?
SH: Also another tough question. There are too many people out there that inspire. Right now my favorite models are, Abby Lee Kershaw because her boho rocker-ness is amazing and Erin Wasson who is just the epitome of Cali chic. I am really into fashion blogs/ bloggers to inspire and trend watch. Elin Kling is someone who truly inspires me. She not only has the most amazing casual chic style but she is the design director of Nowhere and the magazine STYLEBY and part owner of NOWMANIFEST. My favorite classic icon is Betty Page because she is somewhat dangerous but at the same time revolutionary. There are also my favorite pop culture style icons like Debbie Harry, Jimi Hendrix, Edie Sedgwick, James Dean, and the Olsen twins.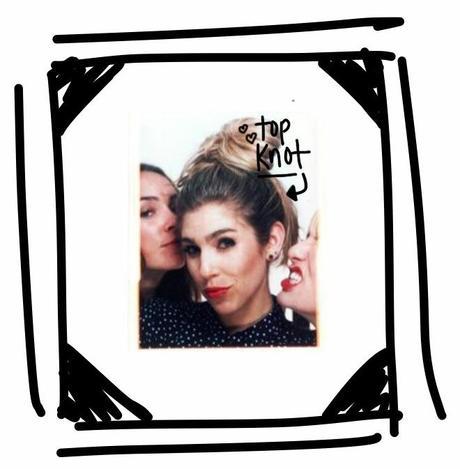 FLxx: Tell us all your most sacred beauty and/or fashion secret.
SH: I wear sunscreen everyday!!! Don't get me wrong, I am a true Cali girl who loves the sun but I will not let it damage my skin. As for a fashion secret, I always keep a mini sewing kit in my purse for emergencies.
FLxx: What is the most beloved item in your closet?
SH: My most beloved Item(s) in my closet are my shoes. Especially my Jeffrey Campbells (he just does it so well) and my Doc's. They are what I save my pennies for. I tend to wear a lot of basics with my shoes as my flare. I don't think I could ever have too many. I honestly think shoes could change my life. Sad but true. I am so lucky to have a man in my liFe who loves to buy them for me too.