Finally
, a day when it's been dry enough to snap a few pics! Had a minor disaster this week and managed to injure my camera somehow (it will no longer switch on - oopsy!) - luckily it's still under warranty though, so shouldn't be too long until it's back to full health. Had to borrow my Sister's
very
old model for today, so apologies for the poor quality of some of the pics.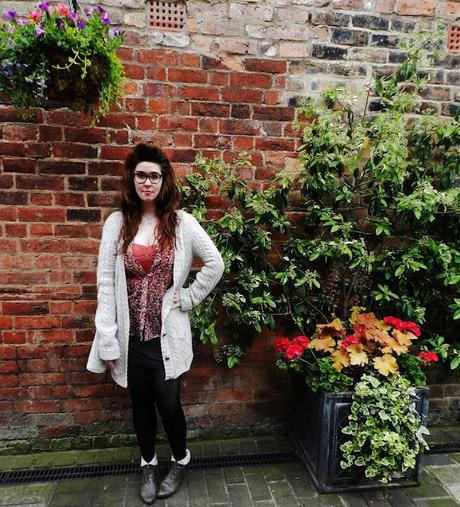 Cardigan - Topshop, Blouse - Urban Outfitters, Body - H&M, Boots - New Look.
I feel slightly ashamed that I'm still wearing woolly cardigans and ankle boots in the middle of June - but the current climate in Wales definitely calls for it!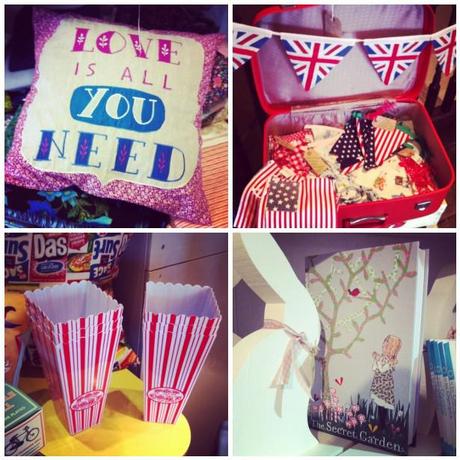 Found a few little treasures whilst strolling around Oswestry this afternoon. I was especially excited when I came across the same popcorn bowls I'm sure we've all seen available at
UO
- only difference is, these ones were a mere 95p! I grabbed a few 
natürlich
!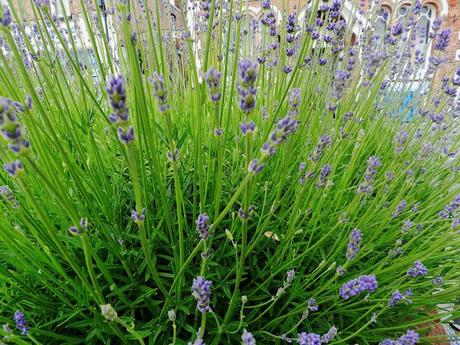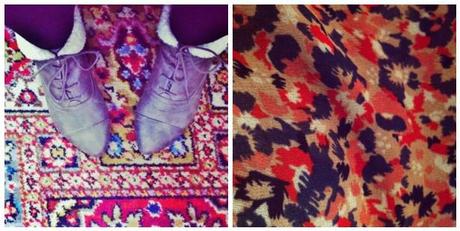 Outfit detail.
Saturday is also what I often refer to as being "Nana Day". I love going to visit my Nan, if only to admire the crazy decor and little trinkets she has dotted around the place (note the amazing carpet in the pic above). Also thought I'd show you these little pictures she has on display of moi when I was a wee thing - looking very cheeky with those pigtails! :)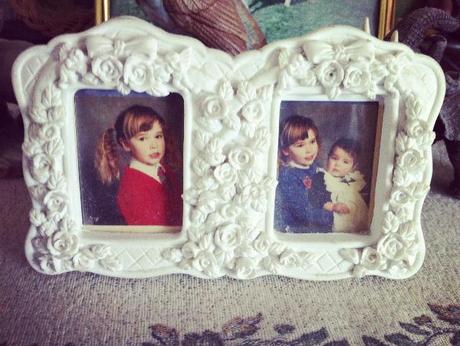 Do any of your lovely Grandmas have mountains of these incredibly tacky, yet strangely beautiful bits 'n' bobs?