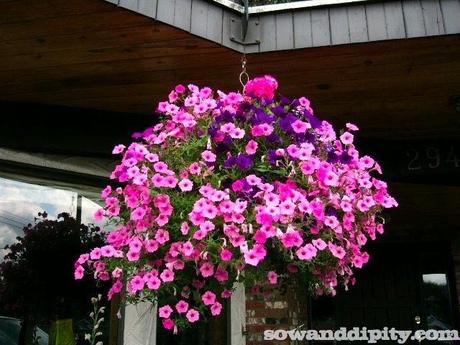 Flower Garden Design 
This is one of those posts where a picture is worth a thousand words…. how can one explain beautiful?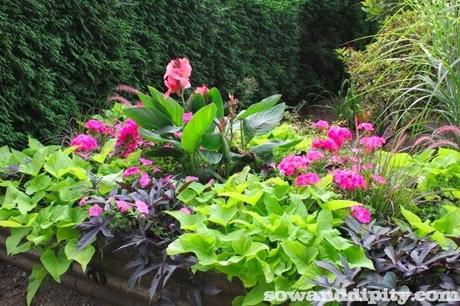 Over the years I have planted hundreds of containers, done massive bulb displays and grown thousands of vegetables. Above all, I love to plan out the colors I wish to go with from year to year.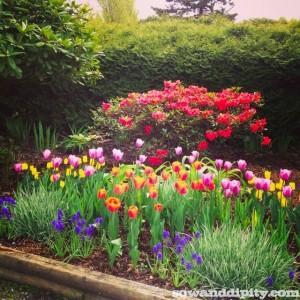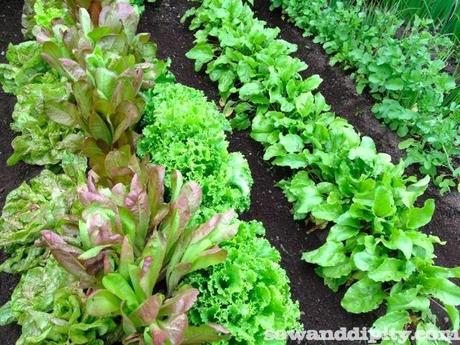 But I love the riot of color of a well planned garden bed, hanging basket or container. I've always admired Monet's style of gardening and I try to create drama at every level so that the eye can indulge.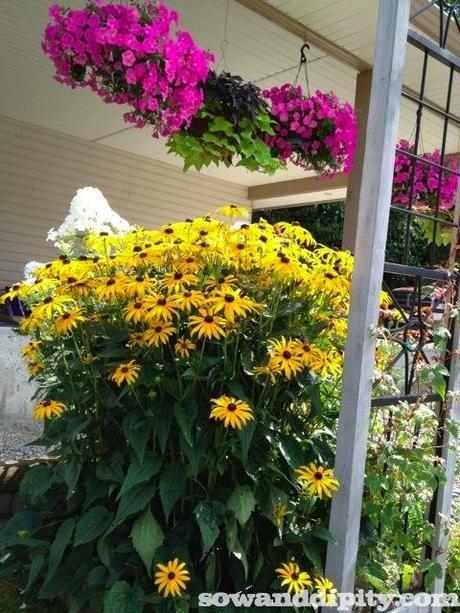 I love pink when coupled with chartreuse, here's my front container vignette for 2012.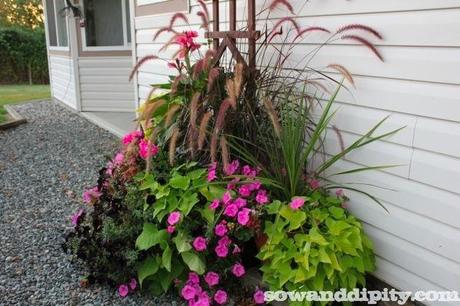 Once the petunia's had gone leggy in late October, I popped them out and created a fall display by adding pops of orange.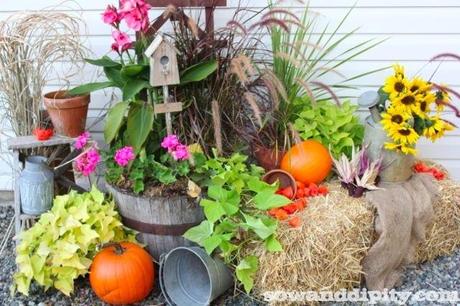 Purple is a favorite of mine too… some years I just want to smother the garden in it. Wait for pictures of this years garden, it's going to be
a.maz.ing!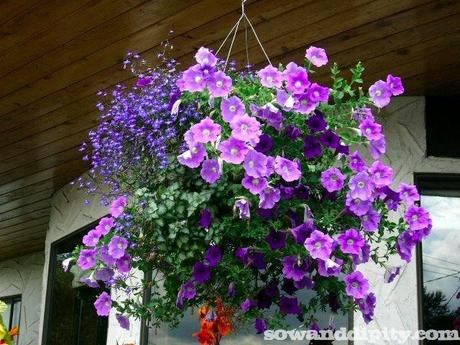 Very bright yellows and reds when paired with black petunia's can be an over the top show stopper like this one I did up this past week for Milner Village Garden Centre.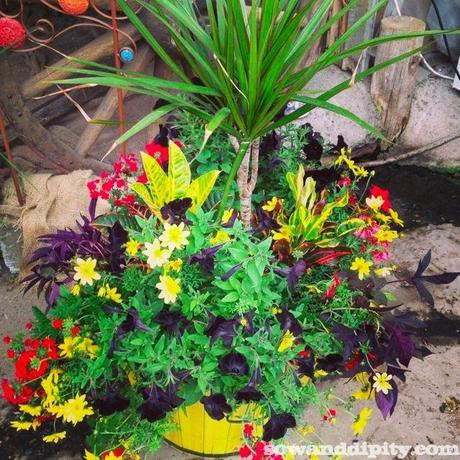 This picture is from a few years back in my garden design days where we went with a tutti-frutti theme in one of my clients yards. Love the yellow and pink!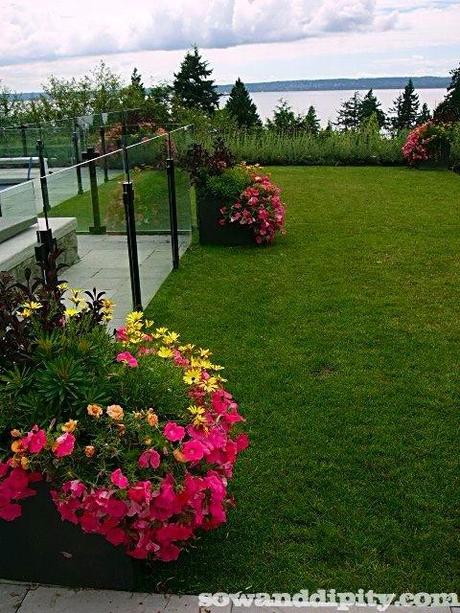 I always shop early to get the best selection of plants. When I shopped for several clients back then, I stored them in my greenhouse until it was time to go outside. I have a potting shed with a big window now, but oh how I miss that greenhouse… it was done in by a bad winter storm one year .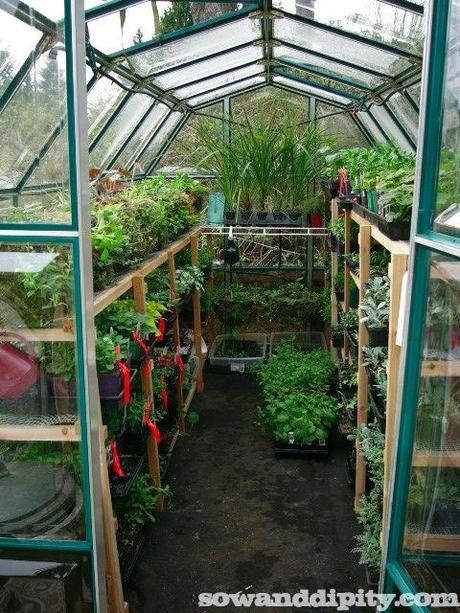 You can see the whole top shelf to the left is my moss hanging baskets. The traffic always slowed when they went past… these babies got big!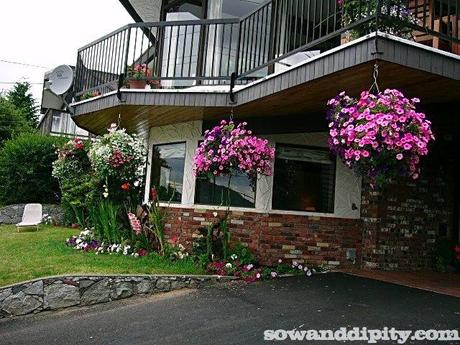 My current garden goes through several transformations of amazing color, like this bed…
Spring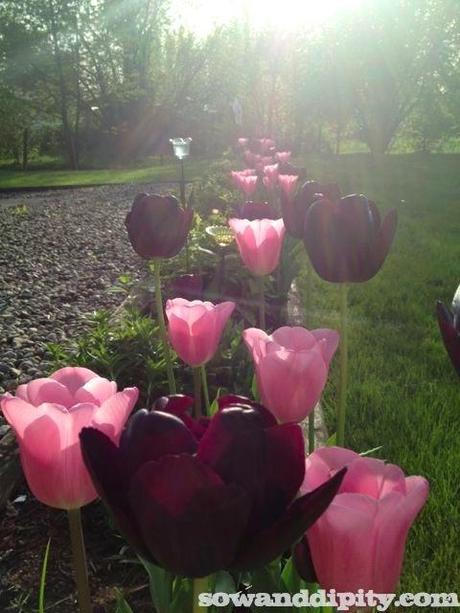 Summer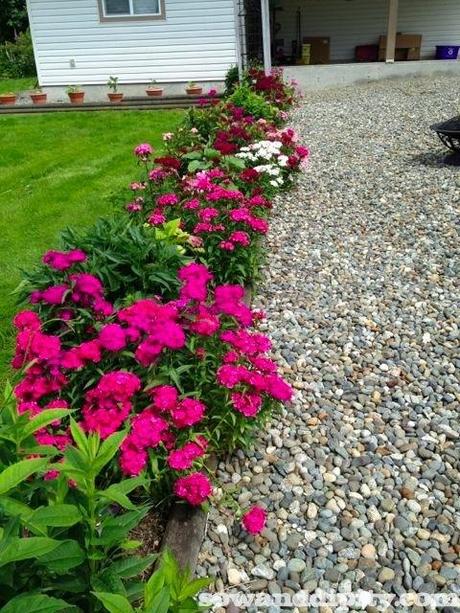 Fall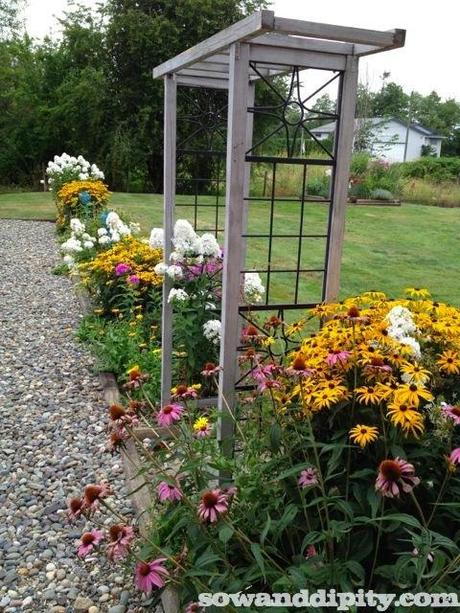 Even after my flowering hanging baskets have gone leggy, my mono baskets of Ipomea will finish off the fall season in glorious color.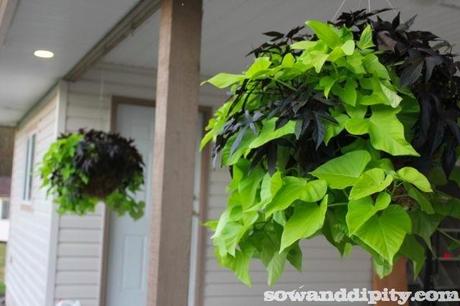 Who said a pretty flower garden had to be in bright colors. Here's a white garden I did for a client, this is it's first season, I can only imagine how beautiful it is now…I'll have to go back for a visit!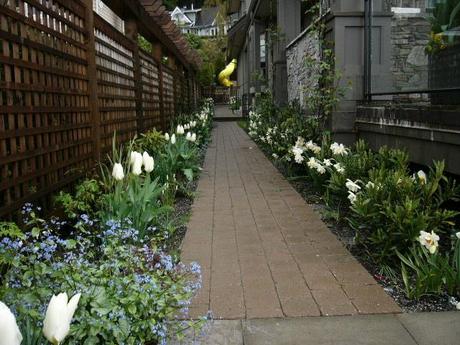 Containers and planters are my favorite part of flower garden design, I love putting them together. Here's another combo I did this week for Milner…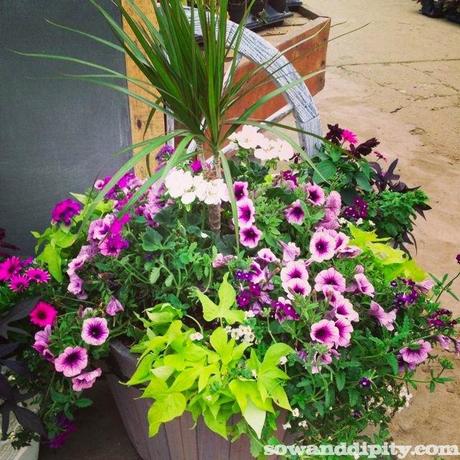 Sometimes odd parings make for a striking display…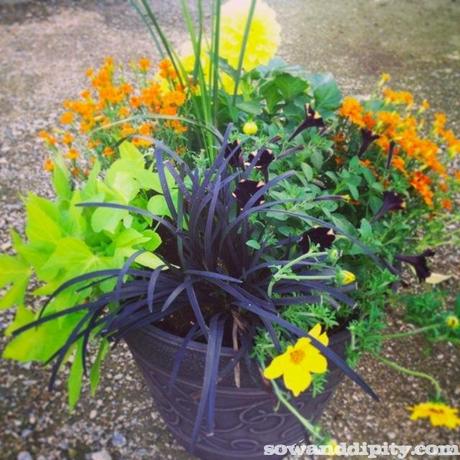 They can also be edible and junky like this vintage lunch box herb planter. See more fun junky ideas in my Garden Junk-Man style post.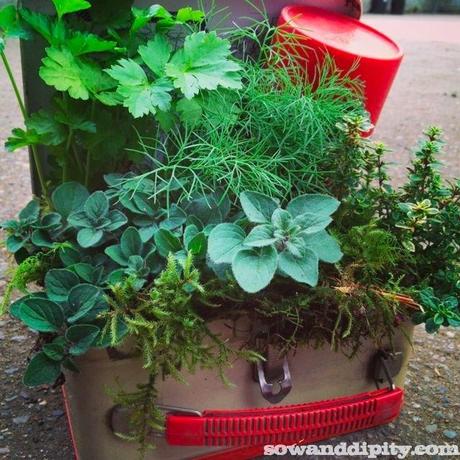 Here's my front vignette now, I'll do a separate post on all the phases it has gone through and will go through this year in October.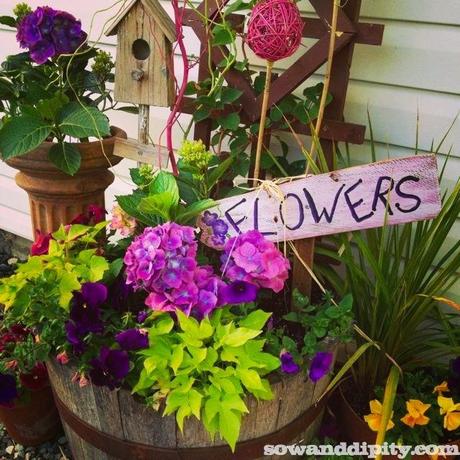 But don't worry if you don't have a green thumb and if time is an issue, I have a solution for you. I like to plant my own designer planters but this year I cheated on one of my big patio containers so I could show folks that are less than horti inclined a little trick.
Your neighbors and friends will be amazed and be thinking to themselves….
How DOES she do it!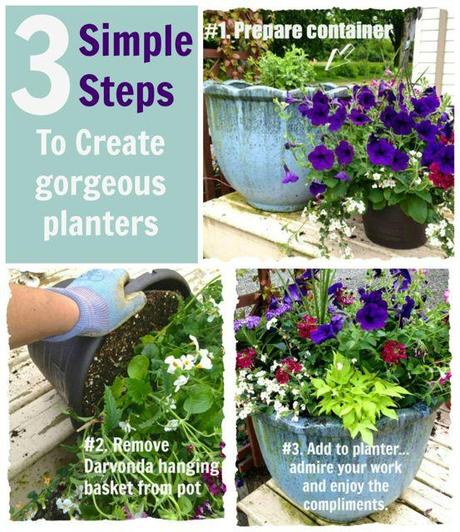 Wow! This is bar none my most colorful post ever. Hope you enjoyed my flower garden design ideas, it is truly a joy of mine to create.
Peace Love Garden