I recently had the amazing opportunity to try a new restaurant here in OKC before it opened! Flint is located in the Colcord hotel, just east of the new Devon tower. I attended both breakfast with my aunt and dinner with my husband. Here is my review of breakfast!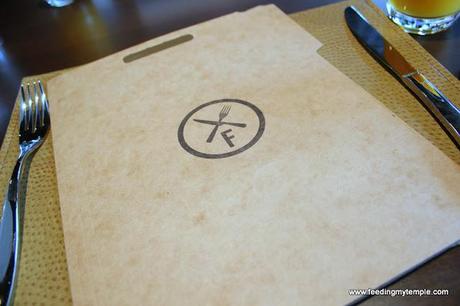 Their menus are just fab. Brown file folders really resonate the the downtown business crowd.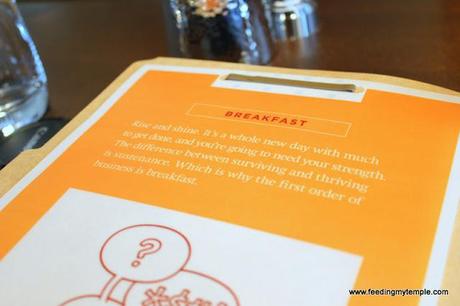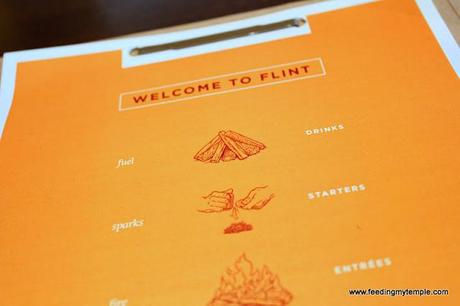 The play on "Flint." Fuel // Sparks // Fire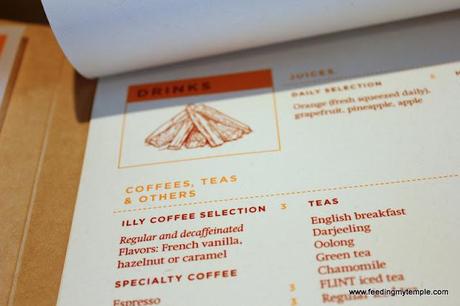 Fuel: Loving the selection of teas and coffees. We each had a glass of their freshly squeezed orange juice which was wonderful! Squeezed fresh daily!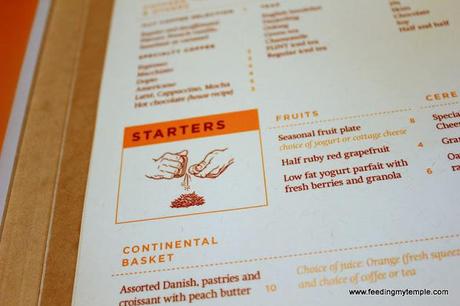 Sparks: A lovely selection of pre-breakfast options.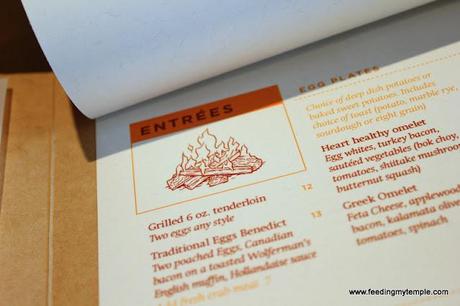 Fire: There were so many delicious choices, I had no idea what I would decide on!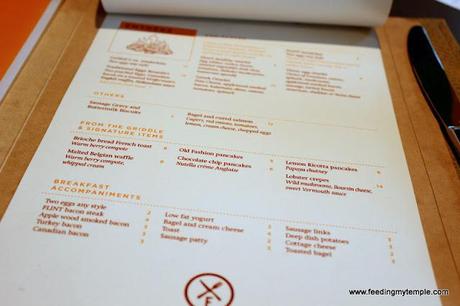 Sausage Gravy and Buttermilk Biscuits, Old Fashioned Pancakes, Heart Healthy Omelet!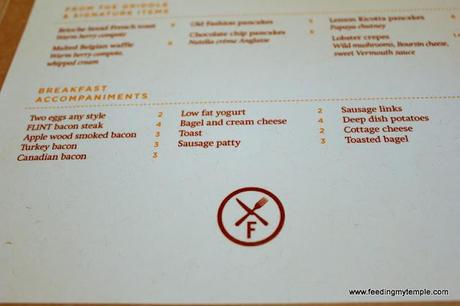 And of course, many a la carte items.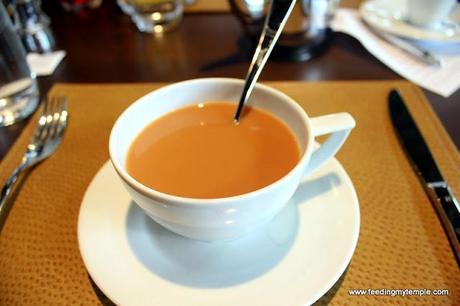 Along with my freshly squeezed orange juice,  I enjoyed some of the BEST coffee I have ever had.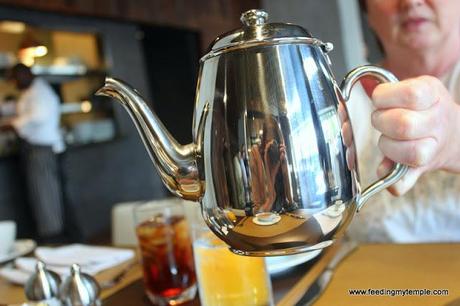 My coffee came in this darling pot.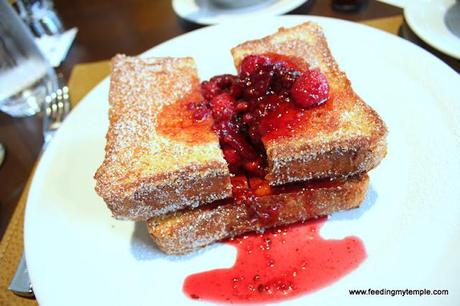 I decided on the Brioche French Toast with Berry Compote and a side of turkey bacon.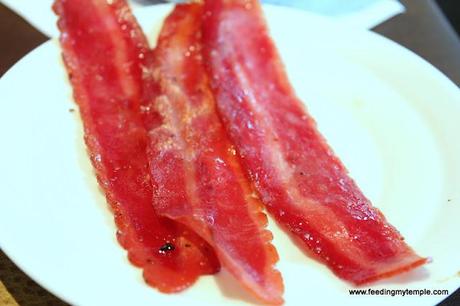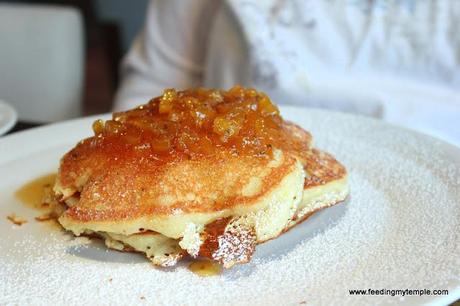 My Aunt Nina chose the Lemon Ricotta Pancakes with Papaya Chutney with a side of colorful fruit. The pancakes were to DIE for.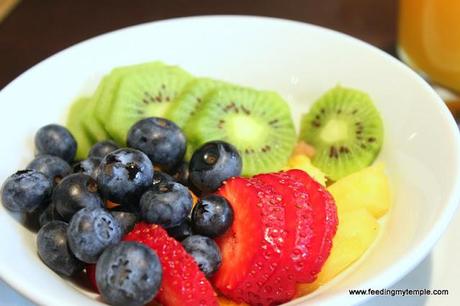 You want the good or the bad first?
 Let's start with some
CONS
.
Keeping an open mind (as this was their first run through of breakfast), we were to give breakfast about an hour. Ok, I can do that. I didn't realize we would be waiting an hour for our food, I thought that meant the entire experience. Yes, I said an hour...possibly 45 minutes if we are talking pancakes and french toast. Our bacon and cup of fruit arrived when I had 5 bites left of my french toast. That may sound harsh, but I'm just being honest. I have been a server...in all different atmospheres, and I think we just got lost in the shuffle. A man sat down at a table next to us, ordered a coffee and his breakfast. He promptly received his coffee and enjoyed the newspaper while he waited...and waited...and waited for his breakfast. It never came. He got up and left. When the server brought his food out and found an empty table, his plate was returned to the kitchen without much said about it. We did receive an apology from what appeared to be a manager, which I can appreciate. The kiwi was a bit sour, but all of the other fruit was enjoyable. Also, there is no bathroom in the restaurant or on the same floor of the restaurant, you must go up a floor to use the restroom. Not really their fault, but sort of annoying.
The
PROS
:
The restaurant is tastefully decorated and has a lovely ambiance. They have incorporated several different textures and patterns into the experience, from the napkins to the place mats. Very clean and tastefully done. As mentioned above, the orange juice was exceptionally delicious, as was the coffee. I can appreciate a good coffee when it comes to dining out for breakfast. Most of the time it is weak, watery, and made from some bag Ozarka distributes. No thanks. This coffee was bold, full of taste, and brewed just right. The lemon ricotta pancakes were SO GOOD. Oh my. I would go back there just for the pancakes. They had great flavor and needed little to no syrup.
Overall, I would return again only if the speed of service was a bit faster. With the high paced lifestyles of those who are in Downtown OKC, 90 minutes for breakfast is WAY too long when several meetings and conference calls are on the schedule for the day.