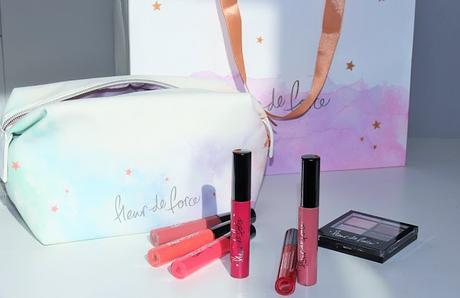 I was so excited when this new range from the amazing Fleur was announced on her YouTube channel only a couple of weeks ago, I knew that Fleur had a book out and then teamed up with the team at Eylure to bring out some amazing and fabulous lashes, When i watched the video of the eye lashes i knew that Fleur was going to bring something else out as i could feel that something was around the corner. She explained in the video that she had been working on the makeup line for over a year. I was so thrilled and over the moon about this collection coming. I had only wanted to order the make up bag originally once i saw it on the video because it was something that i would like as Fleur likes stars and her makeup bag was all in the same signature look and also her glam guide book to I like the makeup bag the most because it is very compact and very stylish and very roomy and you can easily expand it to hold more of your essentials in. I love the feel and texture of this bag and it is very easy to clean and very soft to touch too. I have had so many makeup bags over the years but this one is one of the best that i have spent my money on and i am truly gonna use it for many years to come.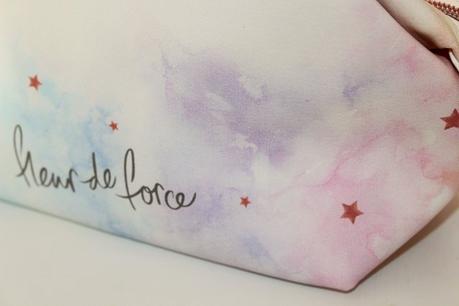 I have also seen the amazing six and fabulous lip glosses that she also brought out with the line and also has named them after stars and it feels like the names was chosen by Fluer herself as she loves Stars and i managed to get 4 of them out of the 6 when i placed my order a few weeks ago. I have managed to pick up.. 10. Little Star 20 Written In The Stars 30. Starlight & 40 Lucky Star. They smell absolutely gorgeous and i could easily eat them as they smell so nice. I also love the style and packing for each lip gloss as it also does include the signature look of stars and very stylish and very girly to add to any of the FDF's Makeup line.
The lip glosses are fab. They are light weight on the lips but pack a real punch of color. 
 Fleur really does love stars!):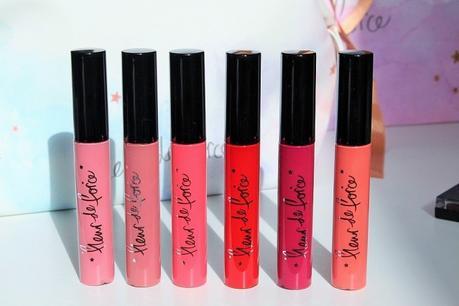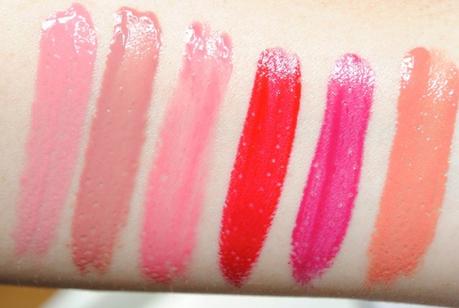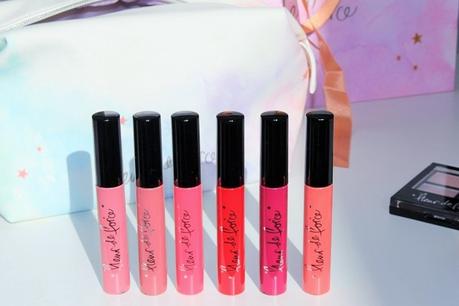 Fleur de Force Makeup Collection Contents
Fleur de Force Lipgloss in 6 shades £6.99

Fleur de Force Quad Eyeshadow in 2 color ways £7.99

Fleur de Force Makeup Bag £8.99
There a 2 quads to choose from when it comes to the eyeshadow – Lunar Rose, a warm rose gold toned neutral edit, and Cosmic Bronze which is brown and bronze.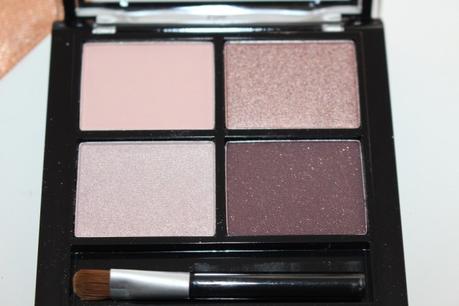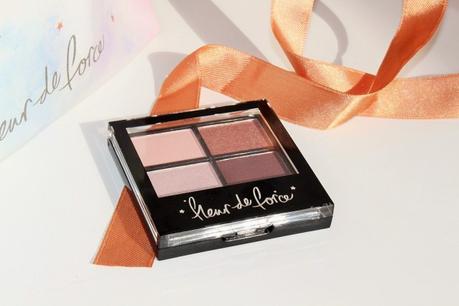 I haven't had the chance to get hold of the eye 

quads

  as yet as i have just ordered them the a few days ago but i also do like the look of these and they look very stylish and very girly too. The colours do look very pretty and very glam as well. The quads all includes the signature style of stars and also comes with a handy travel brush so you can take it with you and do your makeup on the go. I like how easy it is just to pick it up and put in in your bag if you haven't got time to do your makeup at home. I am looking forward to get these and test them out,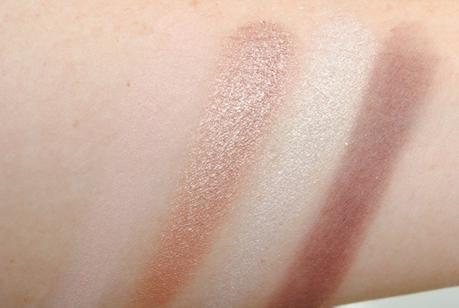 F
leur de Force Makeup – Lunar Rose Eyeshadow Quad Swatches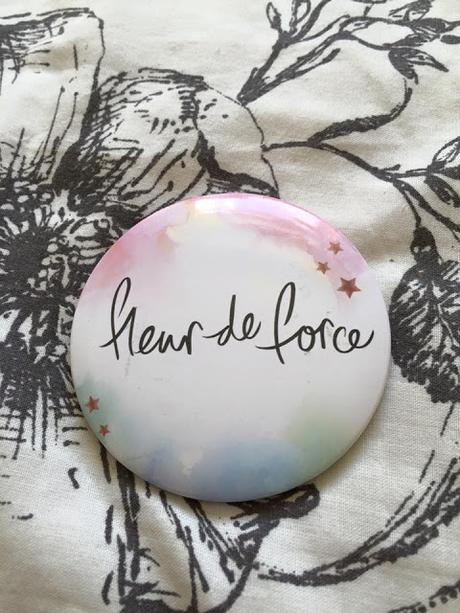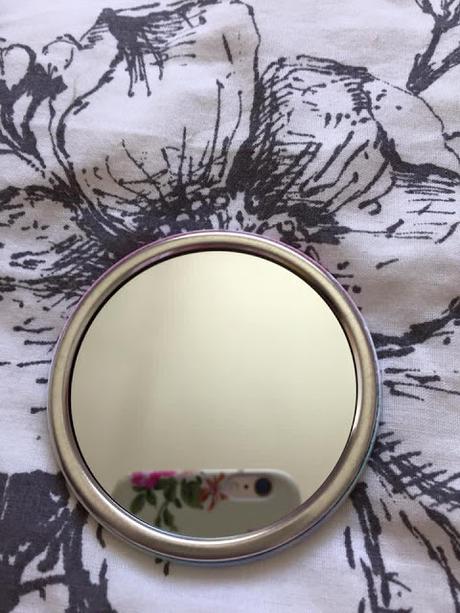 Also in the collection is a small compact mirror that was a free gift when you bought more then one product from the collection on the launch date. The mirror is very glam and does also include the signature style of Fleur's stars and signature logo. I like how this mirror is very small and compact and you can take it anywhere with you and even it is perfect for the makeup bag too. I have used it a few times since having it and it is very good and very well made as some mirrors i have had in the pass hasn't been very good. This one is so good and it is very glam to go with the beautiful collection.The compact mirror is also available to buy at £4.99
Well done to the amazing Fleur on your makeup line and everything else that you have done this year. I am truly proud to have owned everything that she has brought out and i cannot wait for what else she brings out in the near future.
The full Fleur de Force Makeup Collection has just launched exclusively at 

Feel Unique

. You can also pick up the Glam Guide there too.
Lovely work Fleur!
Rianna