I like being led downstairs. It always feels like I'm about to enter in somewhere naughty.
The atmosphere is pretty electric as you step down the stairs into a dark room with loud thumping Rock and Roll music. 
Flesh & Bun' is the sister restaurant of Bone Daddies from Ross Shonhan.
Let's see if it lived up to the hype...
Roasted Crispy Belly Pork with Custard Miso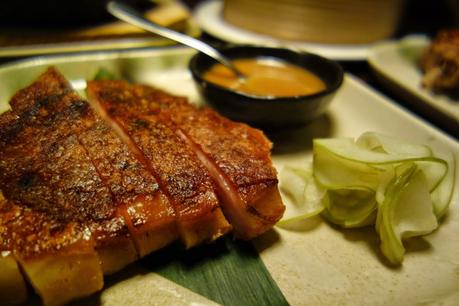 Juicy Cocktails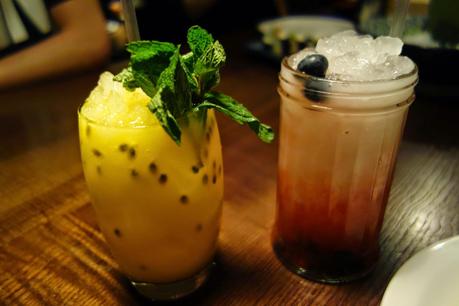 We were sat slap bang in the middle of the large communal table that runs throughout the middle of the restaurant.
This is a great spot to spy on what other people are eating... Just me?
It is essential to load up on the cocktails, I really can't remember what I ordered because I probably just randomly chose one, because they are ALL delicious.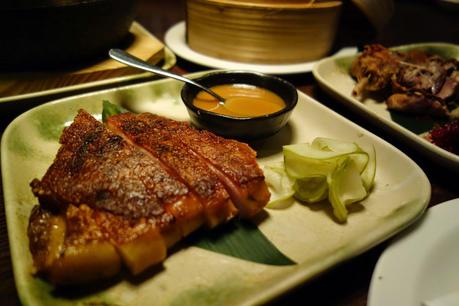 Crispy Duck Leg with Sour Plum Soy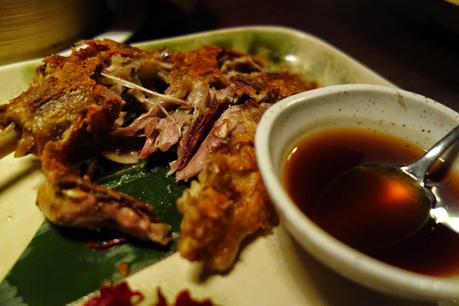 Fluffy Buns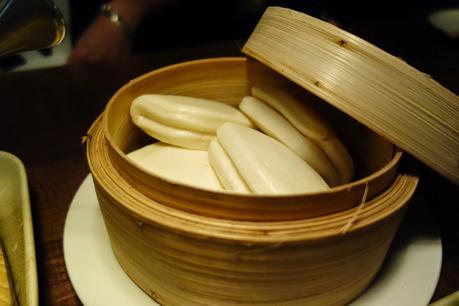 The Mother Load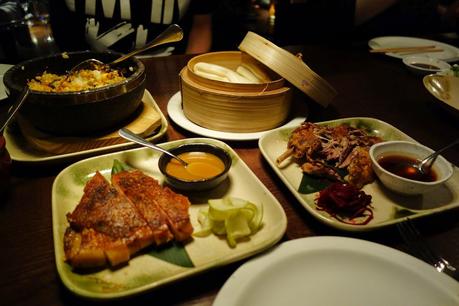 Assembly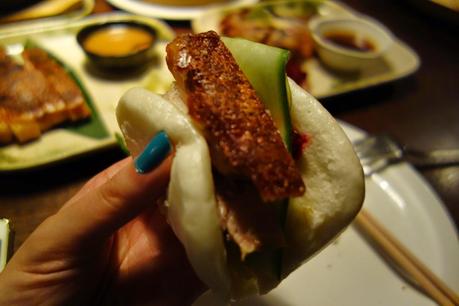 She's armed and ready to be savaged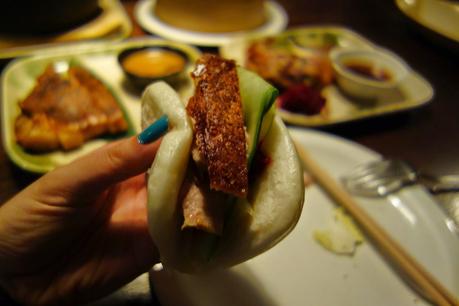 Verdict?
Roasted Crispy Belly Pork with Custard Miso £14.50


When you can still see the juice dripping from the meat, and the thin layers of fat lining the flesh, topped with that crispy skin, every bone in your body is probably screaming at you to just wrap your lips 

around it and let out that sigh of relief. 
Nailed it. 
Crispy Duck Leg with Sour Plum Soy  £13.50
The duck was so moist it just fell of the bone.
You could give this dish to me as it as, and I would be a happy bunny. 
Loaded buns?
I love using my hands to eat. This is probably because I'm that girl with sauce dripping off her chin after the first bite, and I don't currrr. 
Hirata buns are the bomb. 
They're messy to eat, you get a bit dirty and they're just so god damn tasty.
What else do you need? ;]
Yummei's 6.5/10 
Where?
Flesh & Buns
41 Earlham Street,
London,
WC2H 9LX